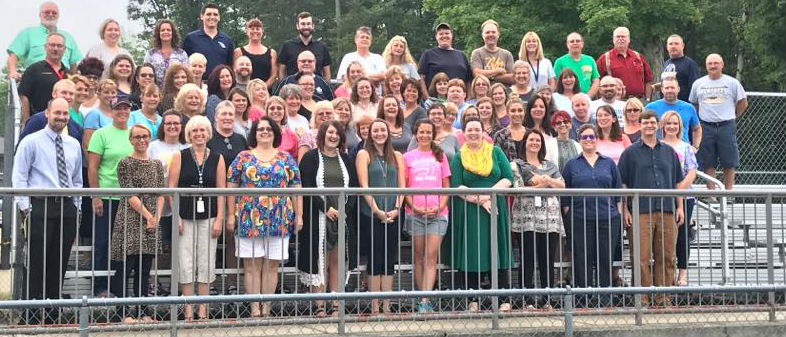 EXCELLENCE TODAY...
SUCCESS TOMORROW...
Alcona Community Schools is a small, rural school district located in Northeast Michigan. Serving approximately 700 K-12 students, the school district covers 400 square miles of beautiful Alcona County forest land and touches the sandy shores of Lake Huron and numerous sparkling inland lakes. As a leader in K-12 education in Northeast Michigan, Alcona Community Schools is proud to provide outstanding educational opportunities for our students!
At Alcona Community Schools, we believe that a commitment to Excellence Today leads to student Success Tomorrow. We are committed to becoming a premier public school district that has high expectations for students and staff, engages and supports all learners, and produces highly competent students prepared for college or careers. Our children are the key to the future and ensuring their success is our highest priority.
We welcome parent and community involvement in our schools! We know that our success depends upon a strong, positive relationship with our community to support learning goals. Get involved in our schools. You will always be welcome!
ALCONA COMMUNITY HIGH SCHOOL
Eight-Time U.S. News and World Report America's Best High Schools
MHSAA Academic Allstate Athletes2016, 2015 & 2014
MHSAA All-State Athletic Honors 2018, 2017, 2016 & 2014
Top 30% of Michigan Schools State of Michigan
Top to Bottom School List
Parliamentary Procedure 2012
MHSAA District Champions 2013 & 2012
VARSITY GIRLS' BASKETBALL
MHSAA District Title 2014. 2013, 2012
MHSAA District Champions 2015, 2013, & 2012
2015 MHSAA District Champions
2017, 2014 MHSAA District Champions
2014 MHSAA Division 4 3rd Place
2014 MHSAA Regional Champions
2014 MHSAA District Champions
2013 MHSAA Division 4 10th Place
2017, 2016, 2014 North Star League Champions
2016 & 2013 MHSAA District Champions
2014 North Star League Champions
2014 MHSAA Football Playoff Win
2012 MHSAA Football Playoff Qualifiers