Thank you to students who attended the math and science bongo meetings today. Attendance in scheduled meetings is mandatory so please figure our how to attend our next meets on Monday Nov 30. Videos of today's meets are on your calendar in brightspace. Have a Happy Thanksgiving!

Please note we do not have any meal "Grab & Go's" left. Thank you!
Our meal "GRAB & GO" from 4pm-6pm in the Middle School parking lot will be starting soon! Please do not exit your vehicle. Open your trunk and staff will place meals inside.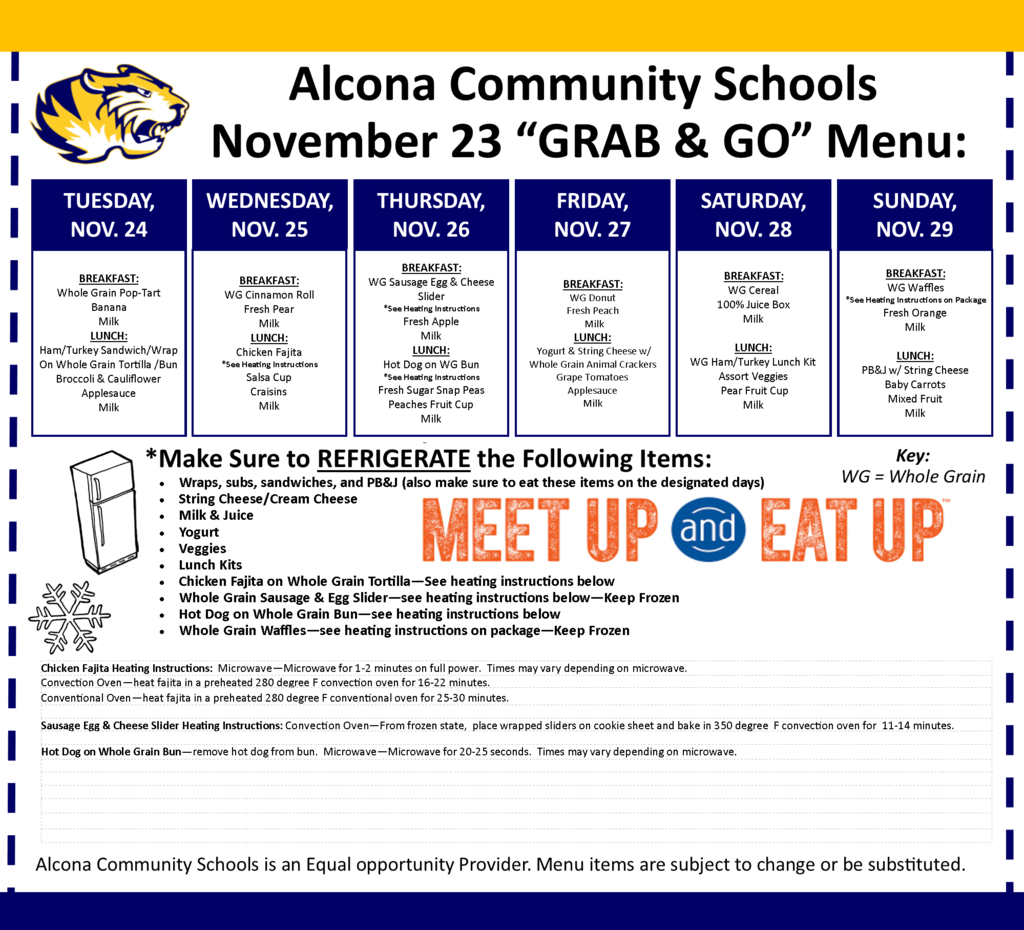 Good morning 8th grade students. Remember to check your student email and brightspace (content) for today's requirements. Have a great day and email your teachers if you have questions.
Parents of 7th and 8th grade students: Student materials can be picked up at the high school today between 10-4. Any materials that are not picked up will be delivered to homes tomorrow. If you have any questions, please call 736-8534.
We have a free meal "GRAB & GO" today, Monday, November 23 in the MS parking lot from 4pm-6pm. Meals are free and available for all children age 18 and younger. "Grab & Go's" during the school year are designed for students working from home or at school.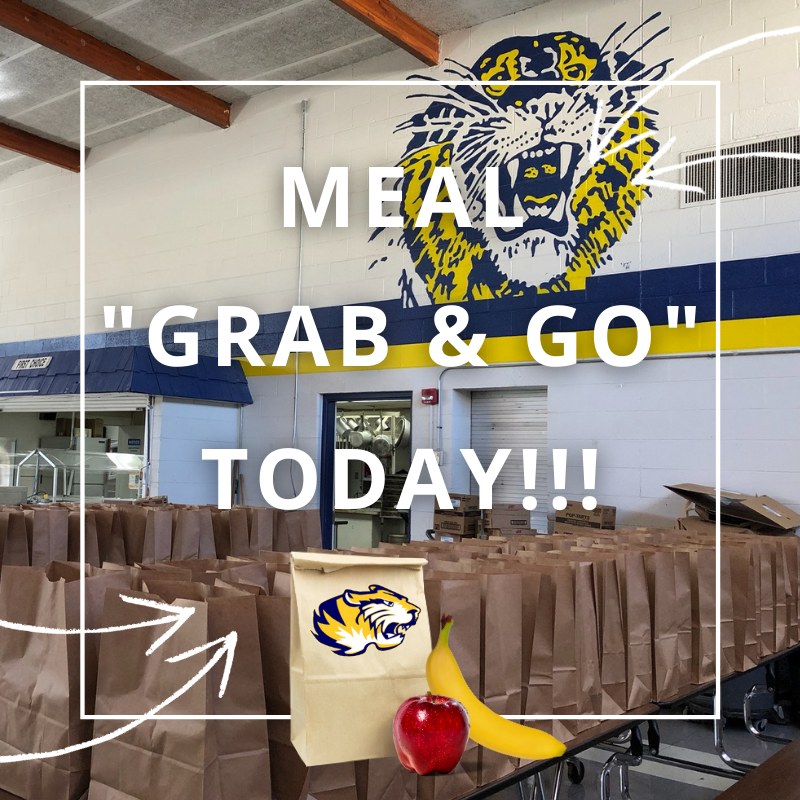 Attention 6th grade students, please do not forget to check your email and join your classes remotely tomorrow. Any questions contact:
somersj@alconaschools.net
Our next meal "Grab & Go" is tomorrow, Monday, November 23 from 4pm-6pm in the Middle School parking lot. Meals are free and available for all students age 18 and younger working from home or school.

Alcona 8th grade students and parents. All math and science communication during any remote days will be done through student email and brightspace. Please encourage students to check both daily. There is an app called pulse that will allow both email and brightspace updates.
Attention all 6th grade students--You should check your email to see your scheduled time for meeting with your teachers tomorrow.

Alcona 8th grade students - complete the following in your emergency math and science packets during your remote day tomorrow(11-20). Math - complete Topic 1-2. Science - complete worksheets 1-3. Turn in is not necessary tomorrow, the topics will be handed in at a later date.
The auditorium will be open for high school students tomorrow, Friday, 11-20. The bird bus will resume transportation tomorrow as well.
Today's #ThrowbackThursday takes us to the 2001-02 school year when Spider-Man and Men in Black II were the most popular movies. Check out our underclassmen and seniors rocking it! #AlconaAlumni #TigerPride #GoTigers #TBT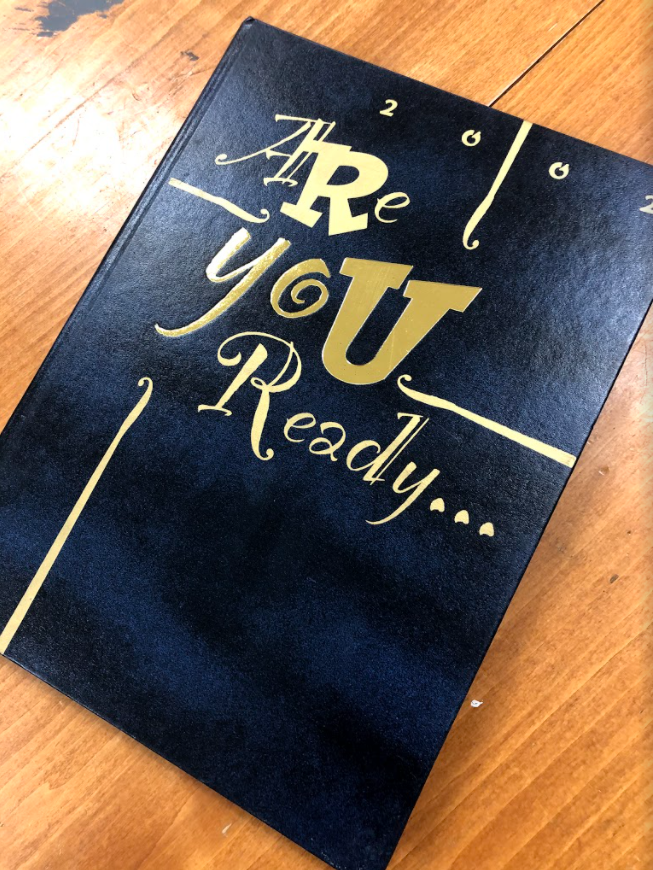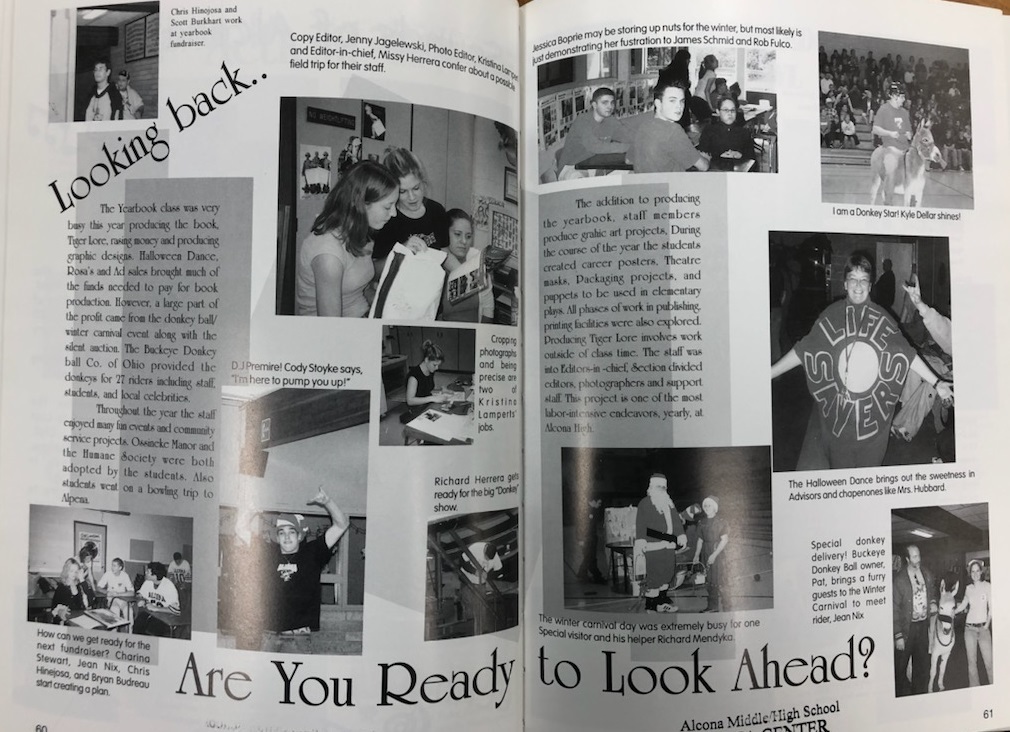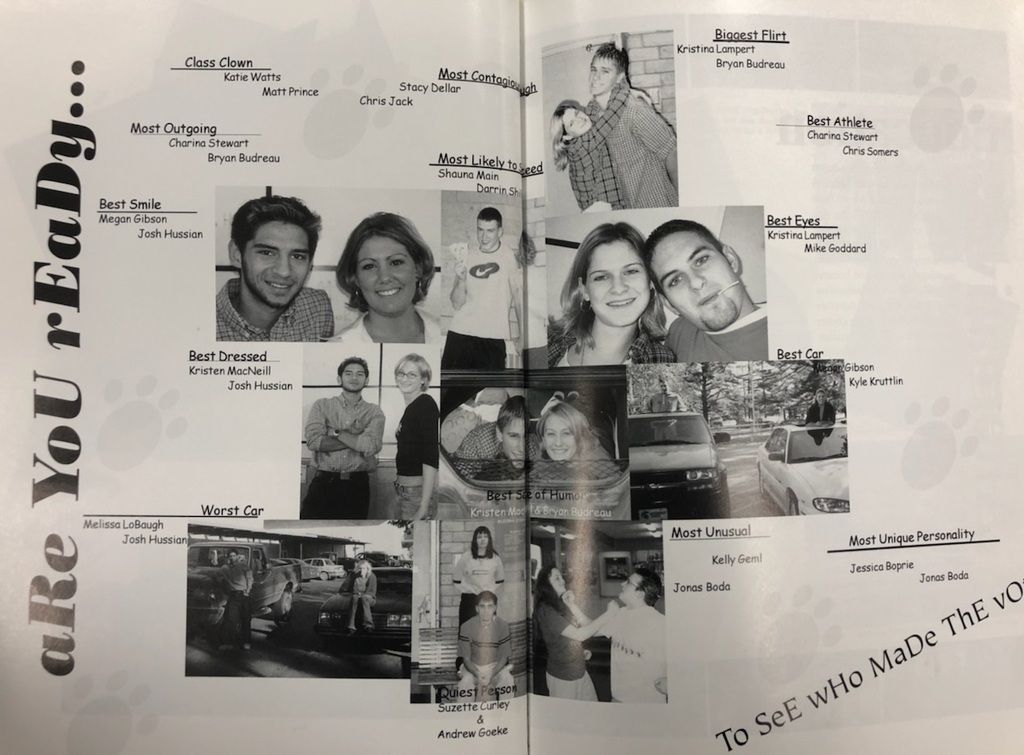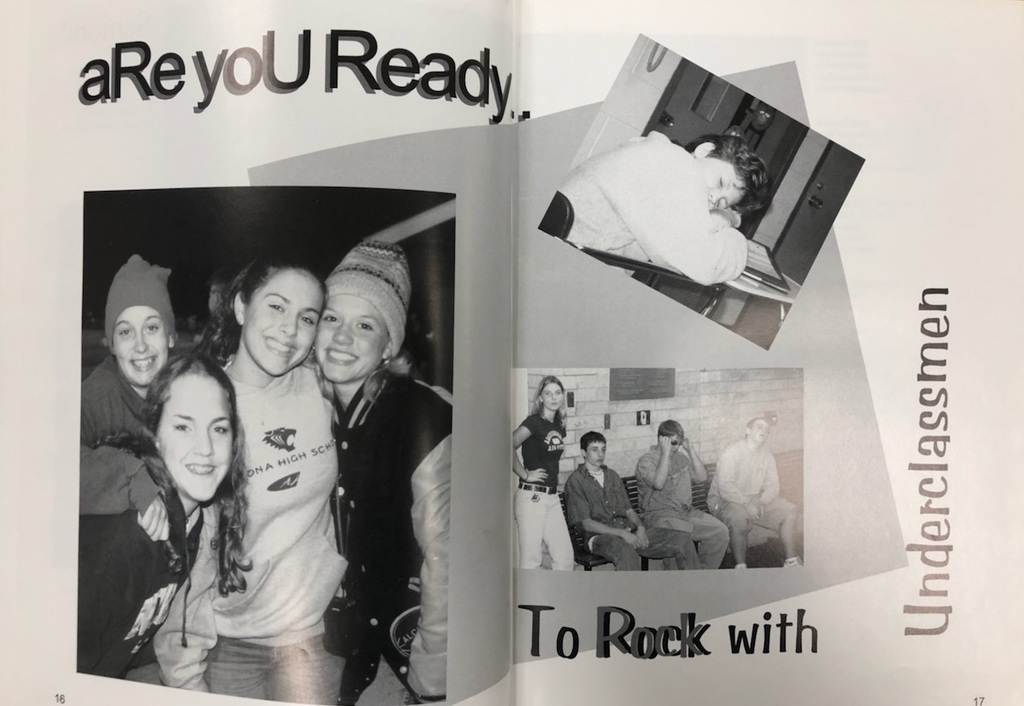 Alcona Community Schools are transitioning all face to face learners at the 6th, 7th, and 8th grade levels to remote learning(11/20) for one day. The district is currently assessing if we can sustain face to face instruction next week. Students will wait for communication from the school on learning tomorrow. Elementary will continue face to face for Friday 11/20.
Only 12 days until Giving Tuesday! Check out our 2020 #GivingTuesday project at: bit.ly/ACSGivingTuesday2020