Reminder: The end of the semester is Friday, January 29. That day will be a 1/2 day with dismissal times of 12:03 for the MS/HS and 12:08 for the elementary.

For today's #ThrowbackThursday we're doing something a little different. We want to see a picture of you in your Alcona swag! Share a picture of you in your varsity jacket, FFA jacket, sports uniform, or more and use the hashtags #TBT #AlconaAlumni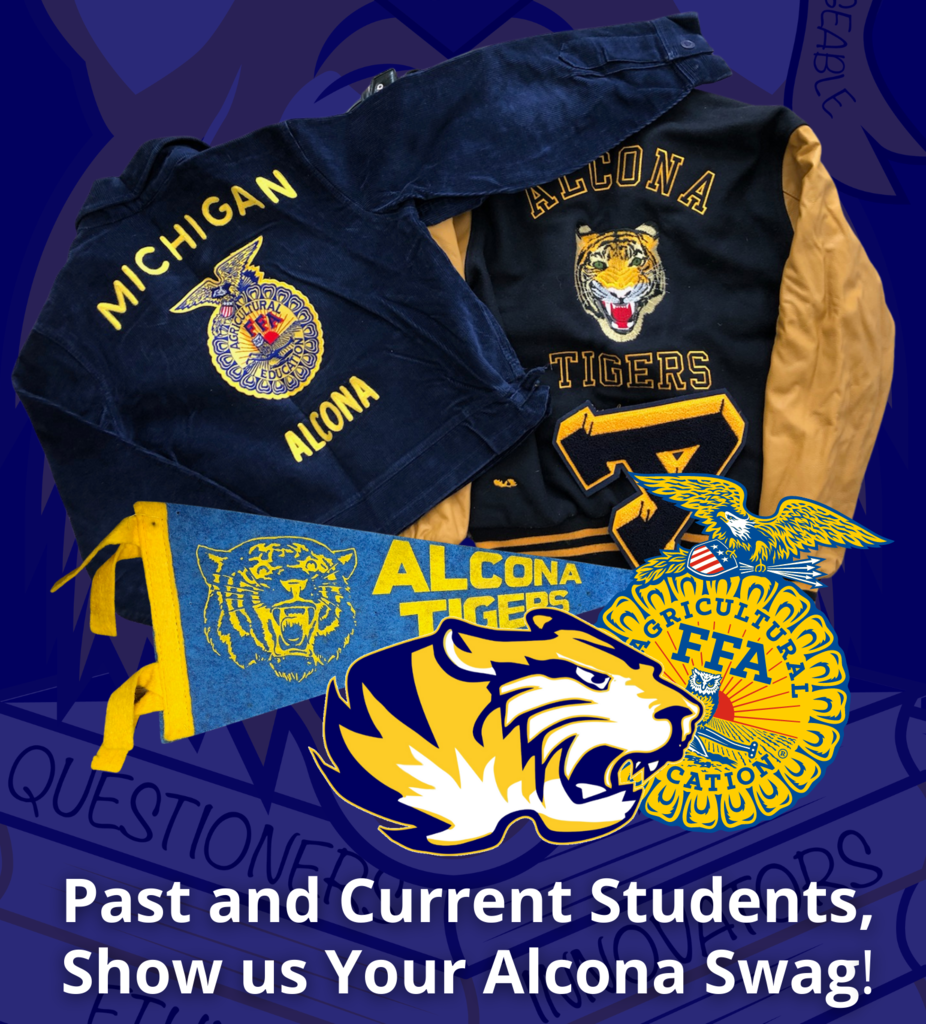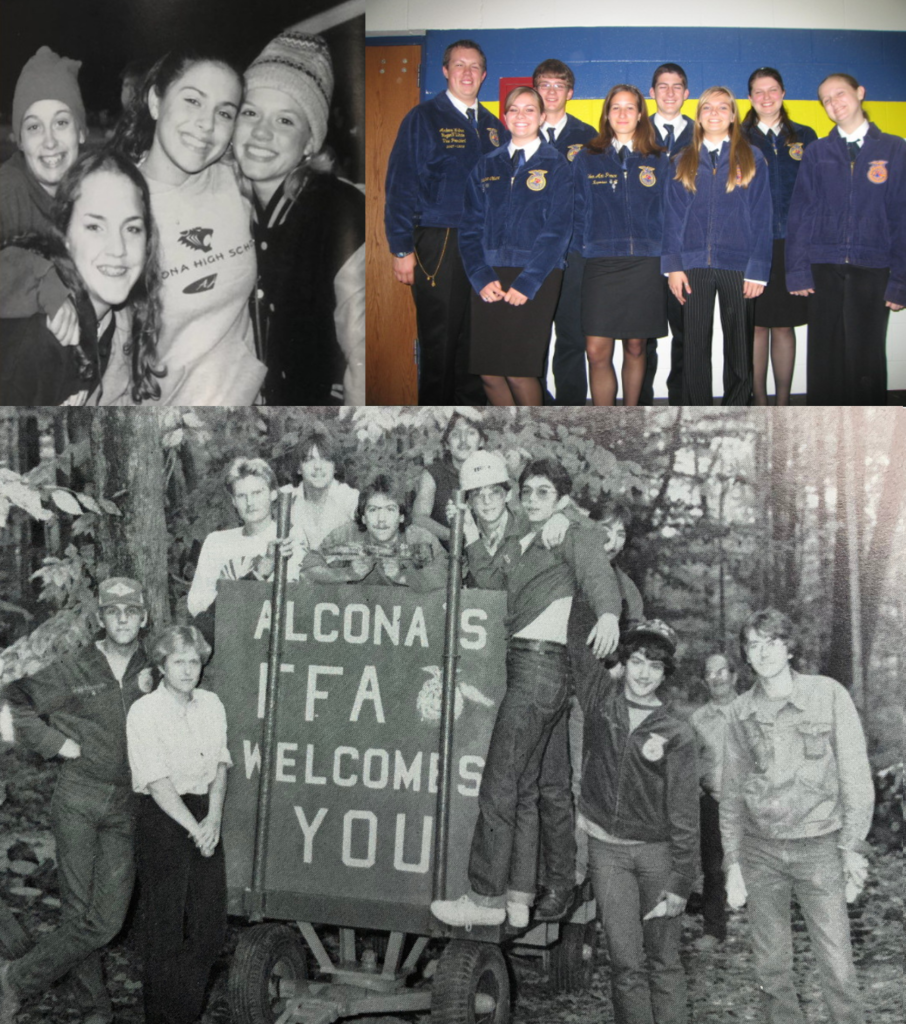 If you cannot open the "Grab & Go" Survey via the Alcona Schools App, please try the link sent by text or email. If this doesn't apply to you, email
leesebergs@alconaschools.net
and I will forward the link. Thank you for your interest in our survey!
Attention families! Please take moment to fill out our survey about the "Grab & Go" meal program. Whether you are currently participating or not, we want to hear from you. Please help us access how well we are serving you!
https://forms.gle/amxvWWKfhSQynp1NA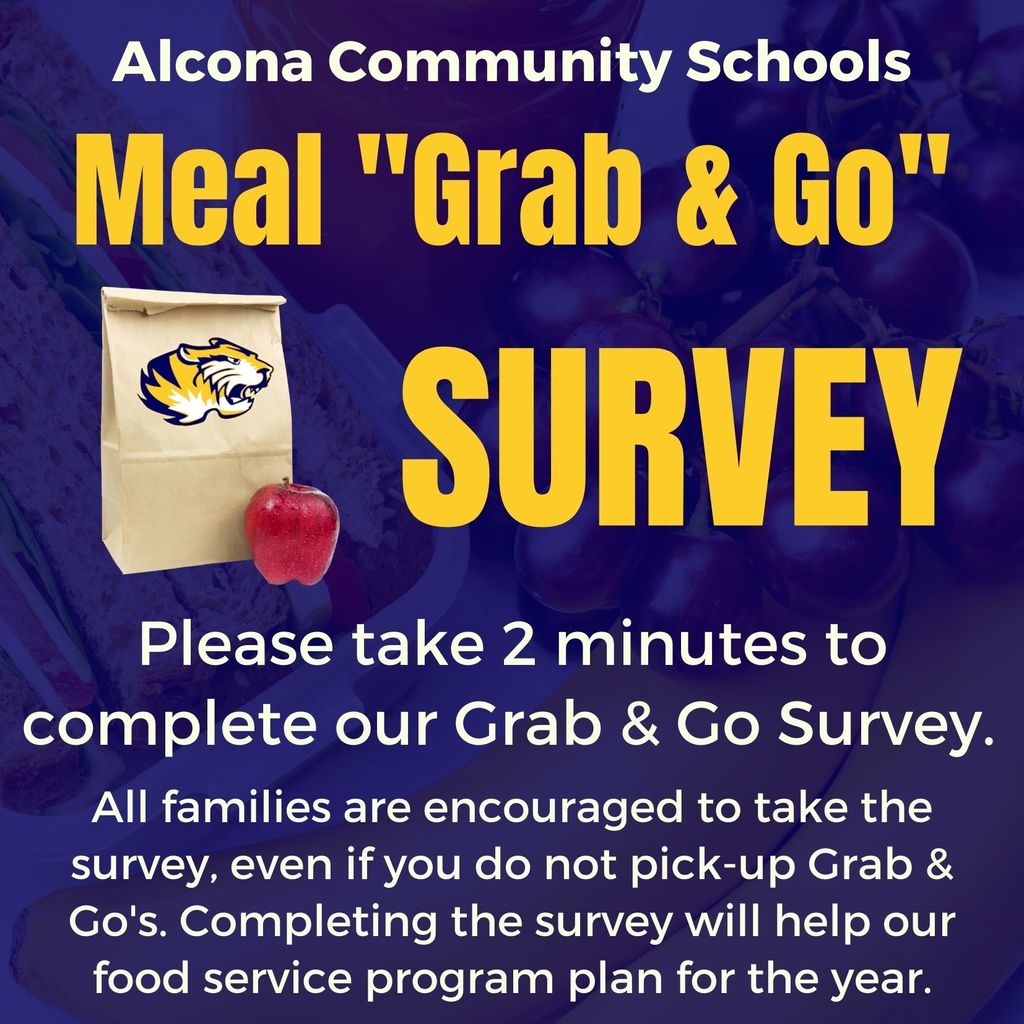 Hello Alcona Elementary families! In planning for our 2nd semester, we are getting a count of students that will be attending in-person and students that will be in our virtual learning program. If you plan to change educational choices for 2nd semester (from in-person to virtual OR from virtual to in-person), please contact the office at 989-736-8146. If you are continuing with the same option (staying in-person or staying virtual) for 2nd semester, no need to contact the office, we will plan for the same educational choice for your student. Please reach out with any questions that you have. Go Tigers!
It's officially senior scholarship season! Scholarships through the Community Foundation for Northeast Michigan are now available! Apply at
https://www.cfnem.org/
Local scholarships through Alcona High School will be available next week.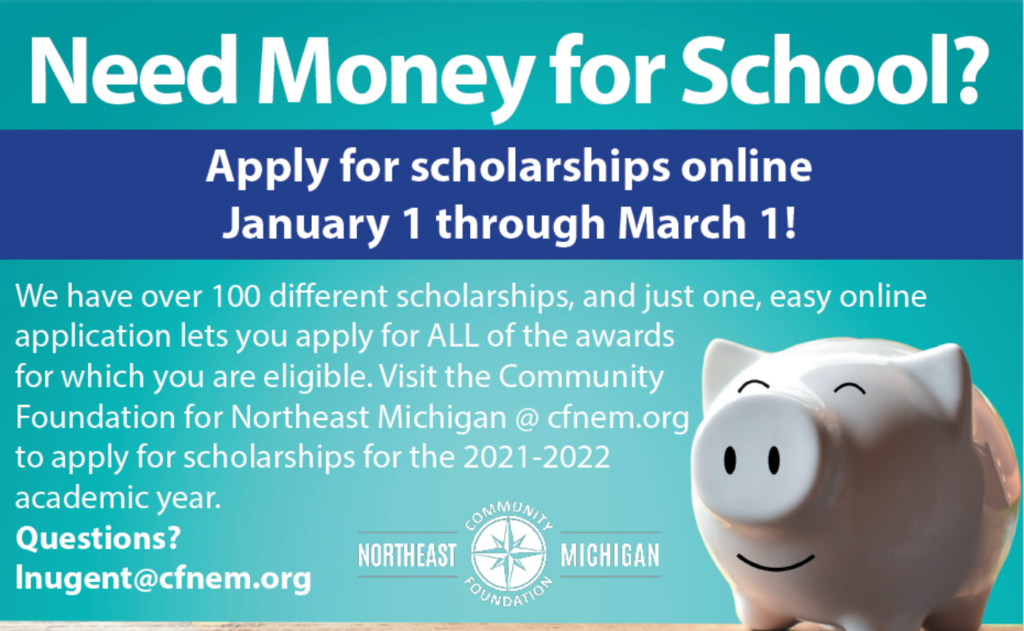 A new resource for schools, teachers, parents, and students is now available from Michigan's public television stations in early January 2021, offering supplemental programming to support learning for Pre-K to Grade 12 students, with a special emphasis on K-3 basics in literacy and math. The channel is already viewable through the internet at michiganlearning.org/live. Other public TV stations in Michigan are expected to add the Michigan Learning Channel within a few days. The Michigan Learning Channel has commissioned new lessons in math, social-emotional learning, and health and fitness - all of which are available at launch. A team of literacy education professionals selected the ELA/ELL content being broadcast at launch and is hard at work on a series of new literacy programs featuring Michigan teachers that will arrive by mid-March.
Dual Enrollment students: just a final reminder that tomorrow is ACC book pick up and drop off day from 8a-2:30p. Bring your fall textbooks to drop off in order to pick up your spring books. Math 112 & Eng 112 use the same book. See your email sent before break for more details.
Alcona Elementary Families! During the month of January, there is a competition for students with the highest participation in Imagine Math and Imagine Literacy & Language! The top 50 students will be entered into a drawing to win an Amazon Fire tablet. All students need to do is log in to their Imagine Learning program and work on their learning paths!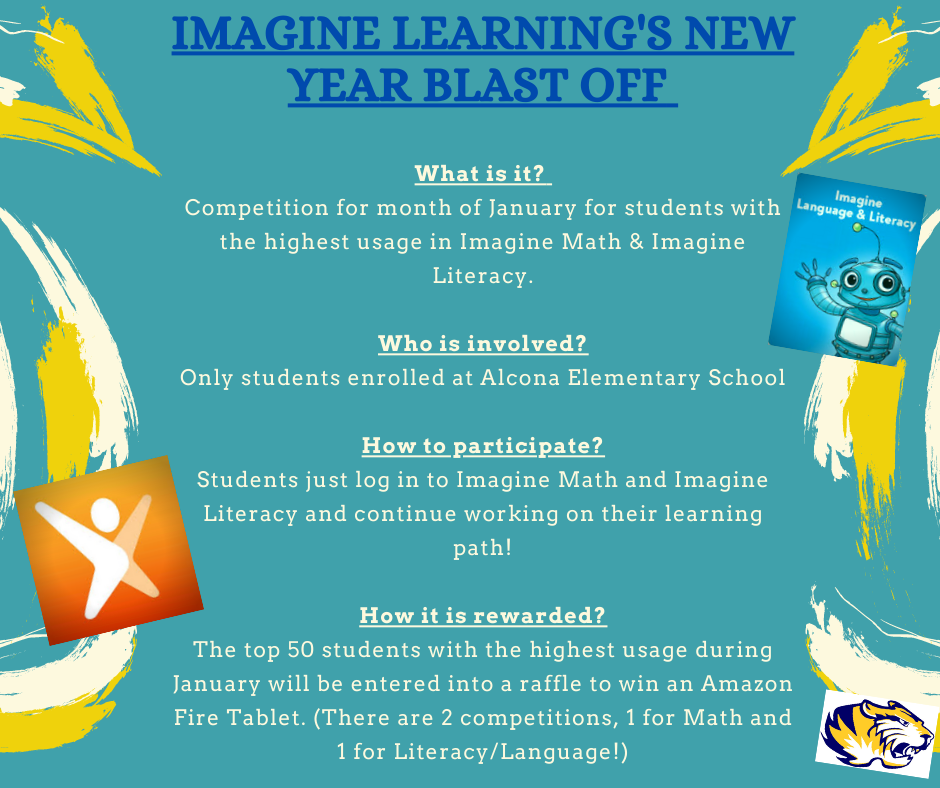 Our meal "Grab & Go" just started! Make sure to stop by the middle school parking lot today until 1pm (or while supplies last). We will be providing 5 days of breakfast and lunch. Meals are FREE and available for all youth ages 18 and younger.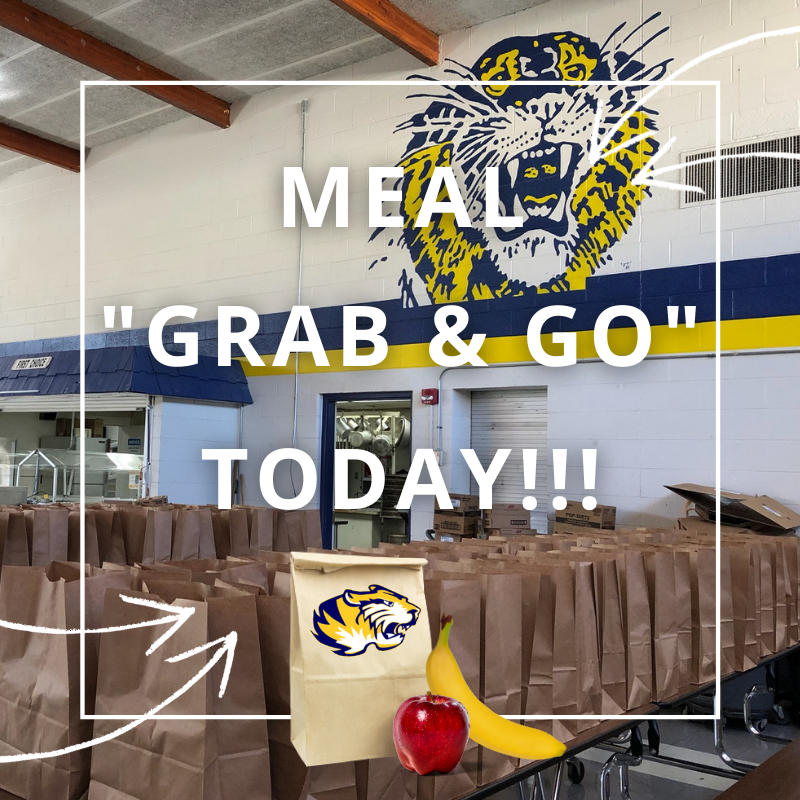 Reminder: We are hosting another meal "GRAB & GO" today, Tuesday January 5 from 10am-1pm in the middle school parking lot. Meals are free and available to all children age 18 and younger.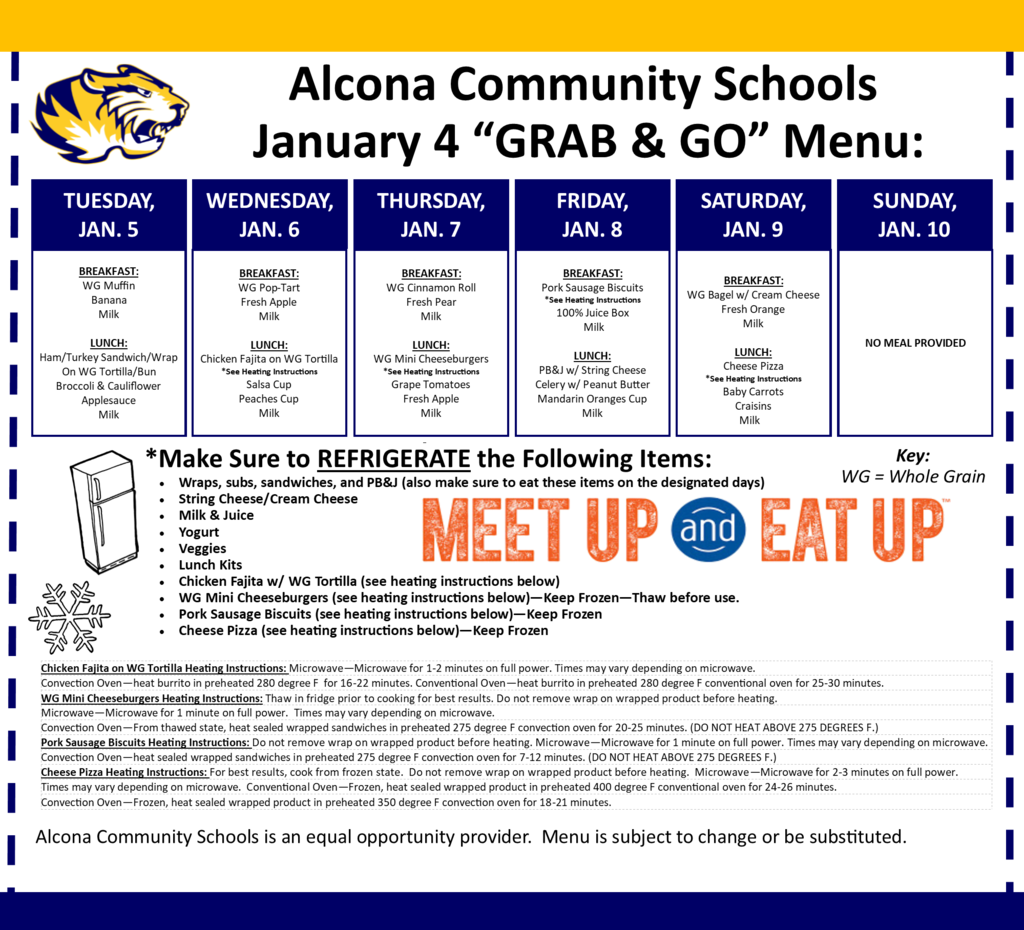 We have extra meals from today's "GRAB & GO". We will be hosting another meal pick-up tomorrow, Tuesday, January 5 from 10am-1pm in the middle school parking lot. Meals are free and available to all children age 18 and younger.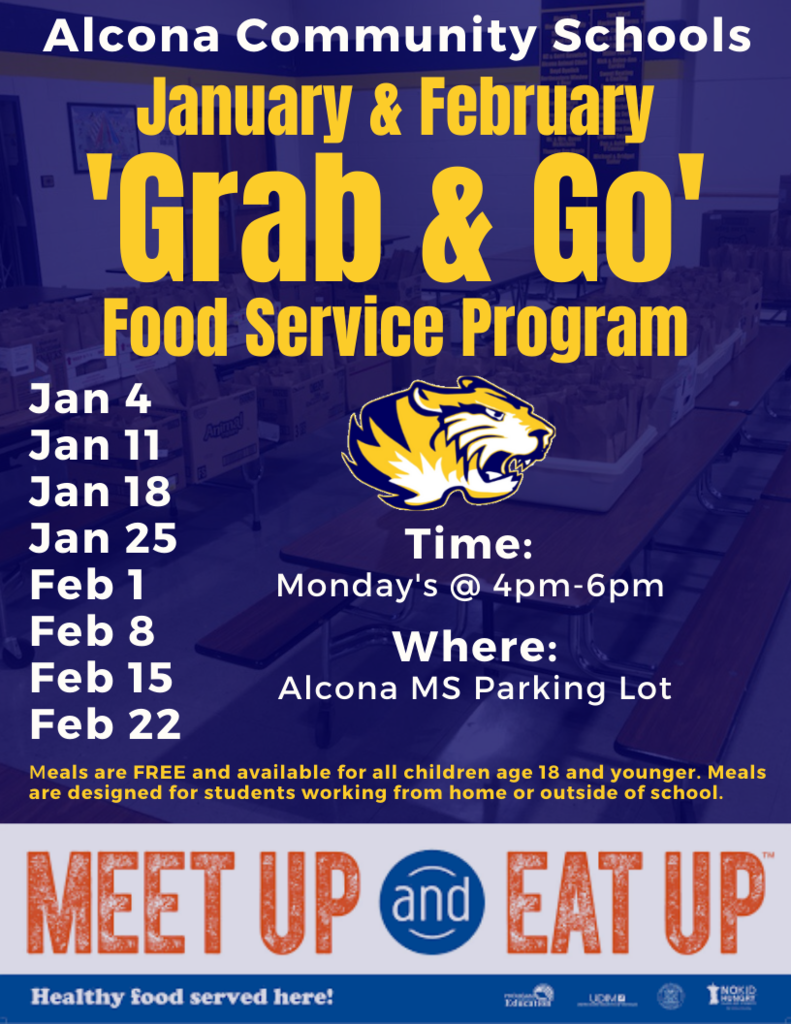 Our meal "GRAB & GO" from 4pm-6pm in the Middle School parking lot will be starting soon! Please do not exit your vehicle. Open your trunk and staff will place meals inside.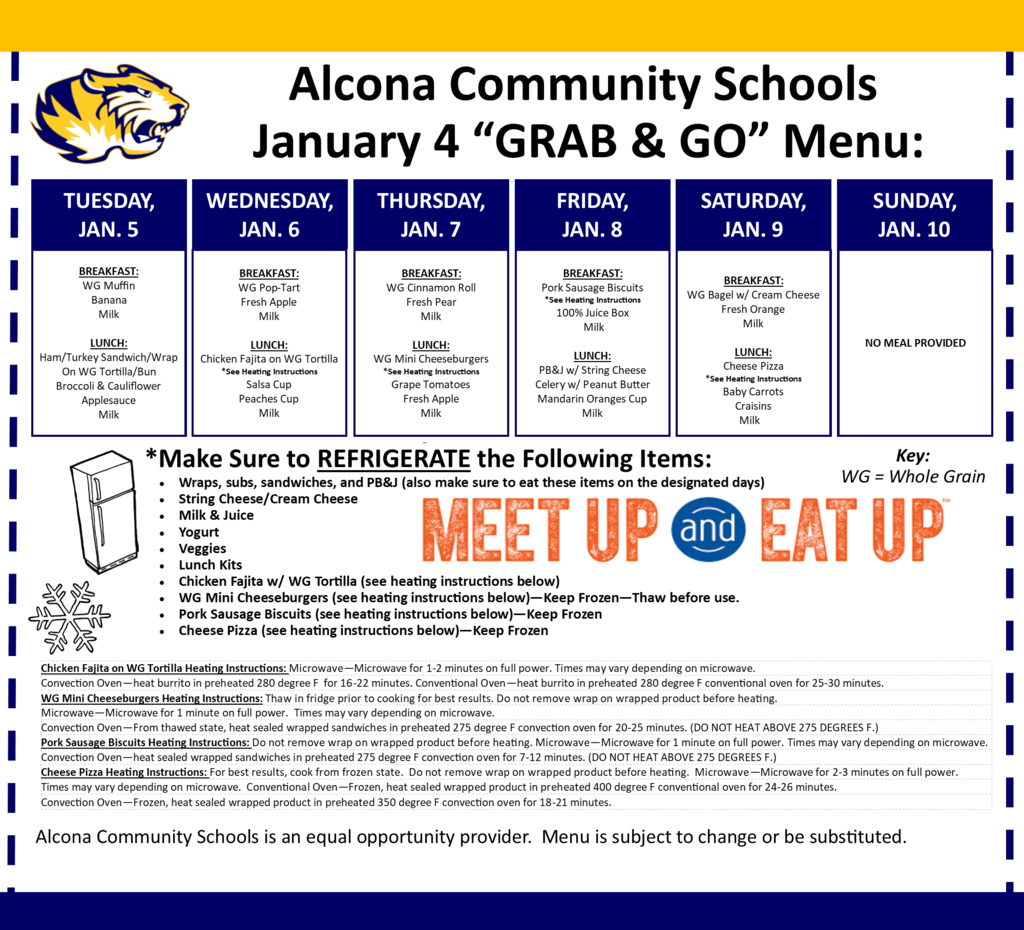 We have a free meal "GRAB & GO" today, Monday, January 4 in the MS parking lot from 4pm-6pm. Meals are free and available for all children age 18 and younger. "Grab & Go's" during the school year are designed for students working from home or at school.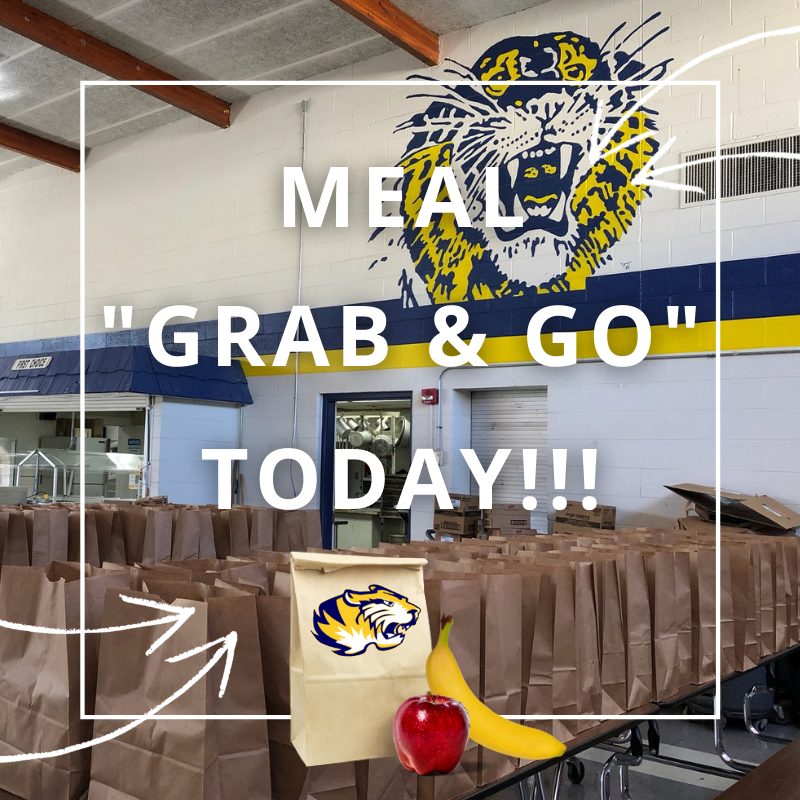 REMINDER: Alcona Schools is on a remote learning schedule from January 4-8. Students should check their BrightSpace accounts and email for important information. The school remains open for learning labs. If you would like to sign up to attend learning labs during the week, please complete this survey:
https://forms.gle/JCqGrYTprqy3u1yc9
The middle school schedule can be found here:
https://bit.ly/3o4vG6M
Attention 6th Graders: Check your email for important information about remote learning for the upcoming week.
Our next meal "Grab & Go" is tomorrow, Monday, January 4 from 4pm-6pm in the Middle School parking lot. Meals are free and available for all students age 18 and younger working from home or school.