We are hiring for multiple positions! Check out the position descriptions at: Bus Driver, Custodian, and Paraprofessional: bit.ly/3Bf0fOh; Paraprofessional: bit.ly/3edkyW3; and Secretary: bit.ly/ACS9456. #AlconaSchools #TigerPride #JoinOurTeam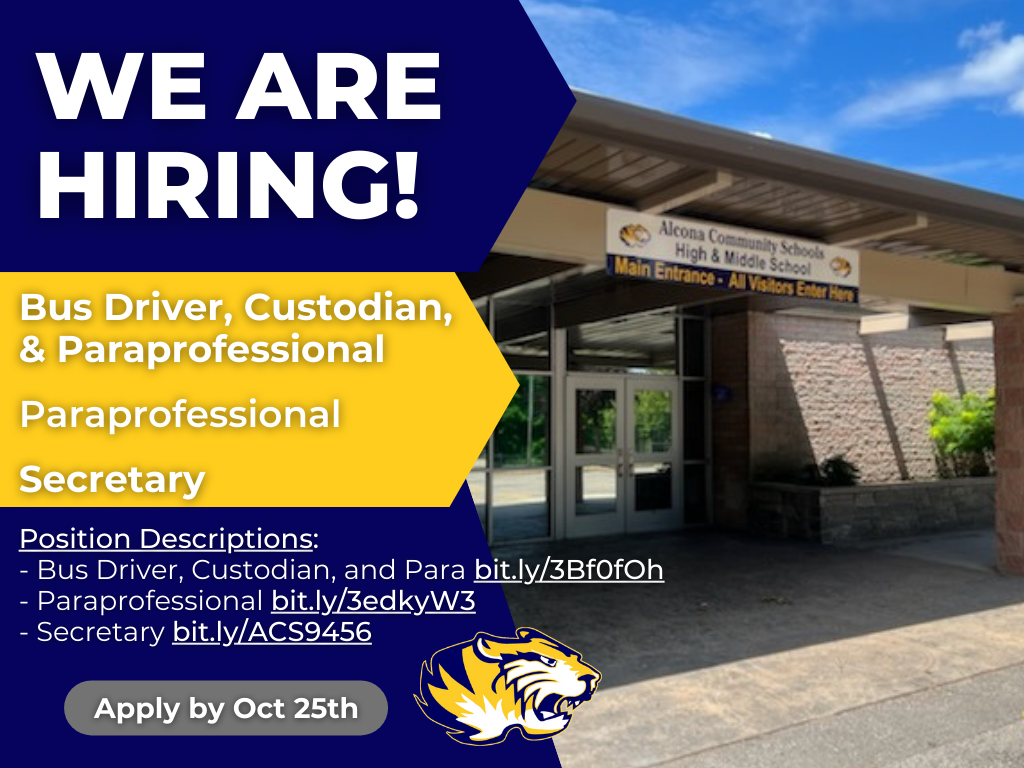 Elementary 2nd grade stewards spent that day at MiDNR Boat Launch and Harrisville Harbor as part of their place based learning. Students will be designing ways to improve the habitat for our feathered friends. Thanks to our many Northeast Michigan Great Lakes Stewardship Initiative partners: MSU Extension, Huron Pines and the Ausable Valley Audubon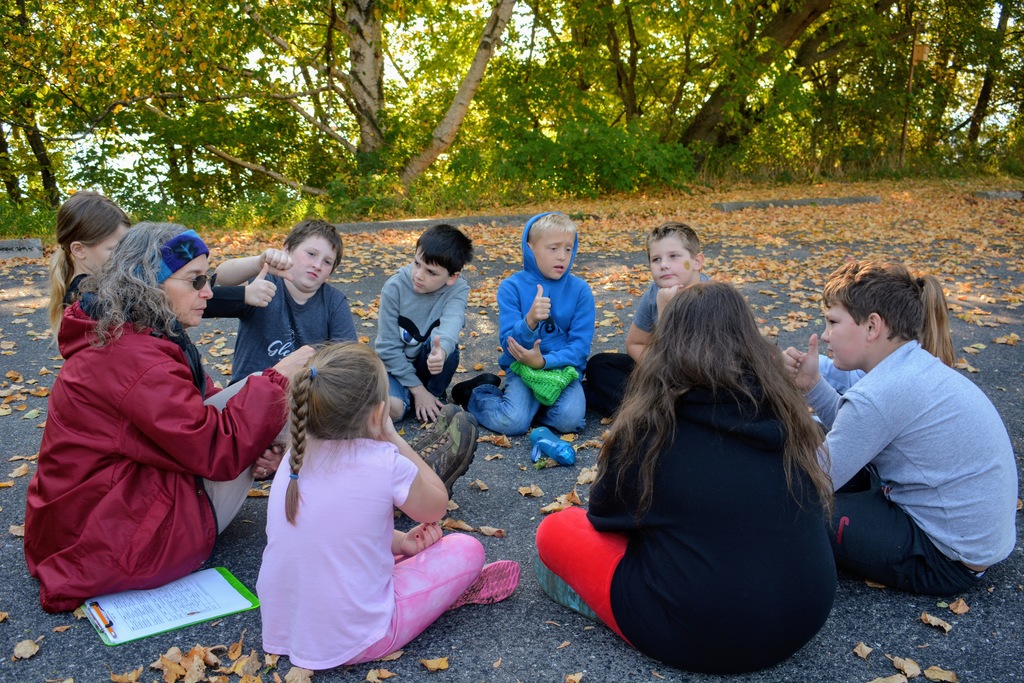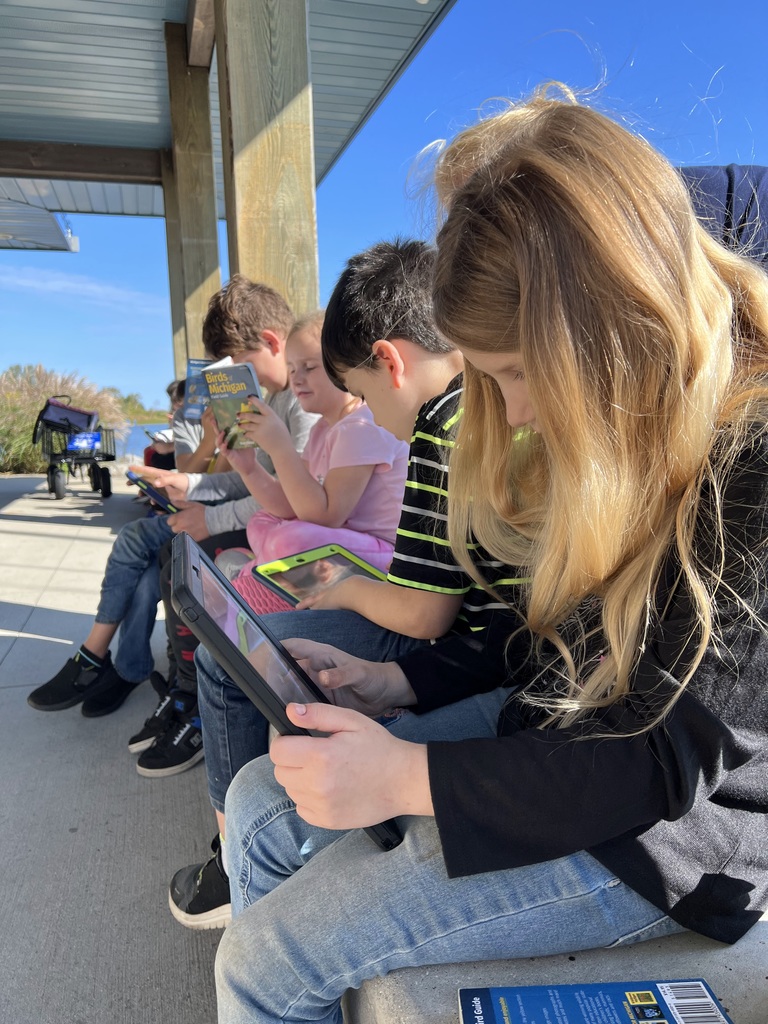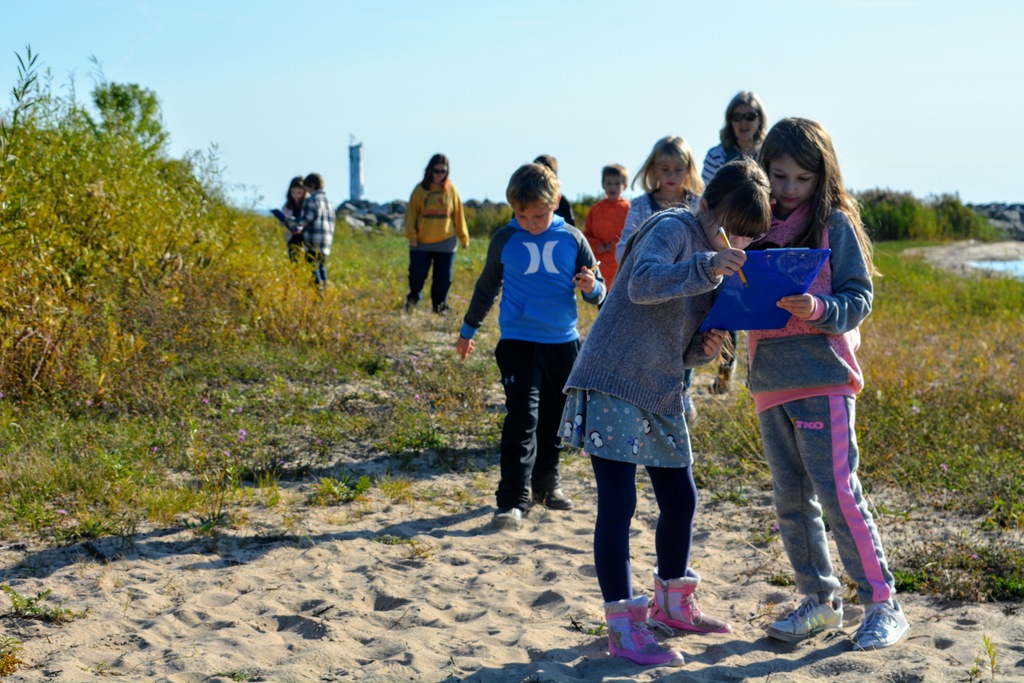 Alcona 3rd grade explored Rockport State Recreation Area as part of their Fossils and Fish project. Thanks to USFWS, Michigan Sea Grant and all the Northeast Michigan Great Lakes Stewardship Initiative partners for their support in a successful day in the field!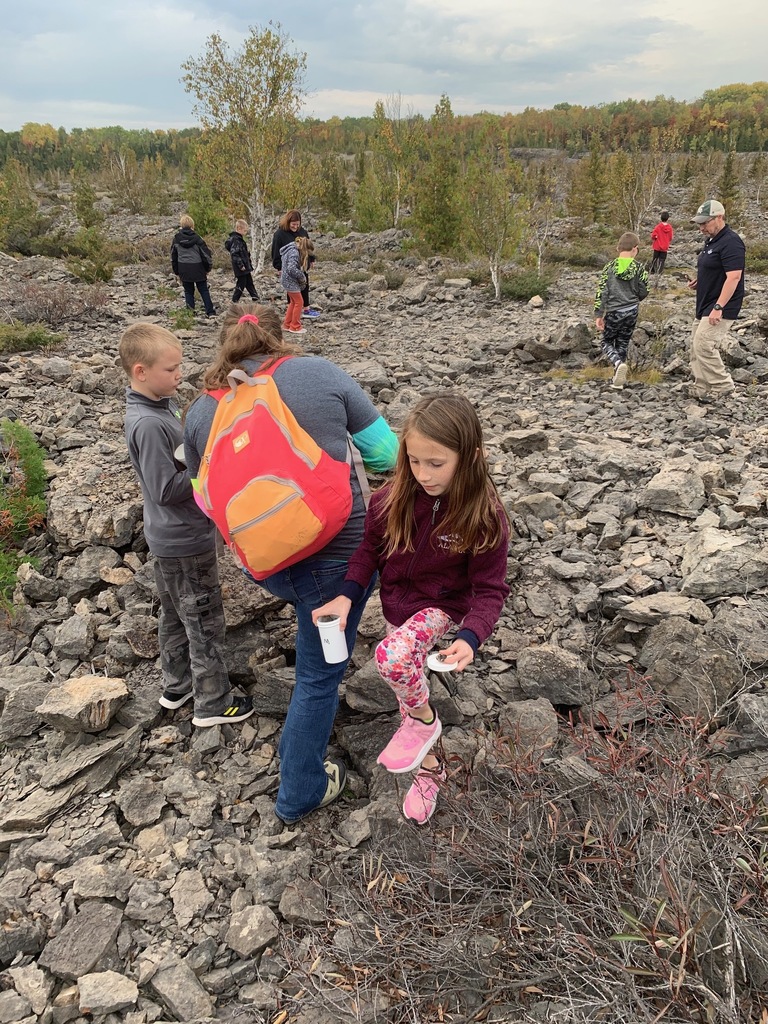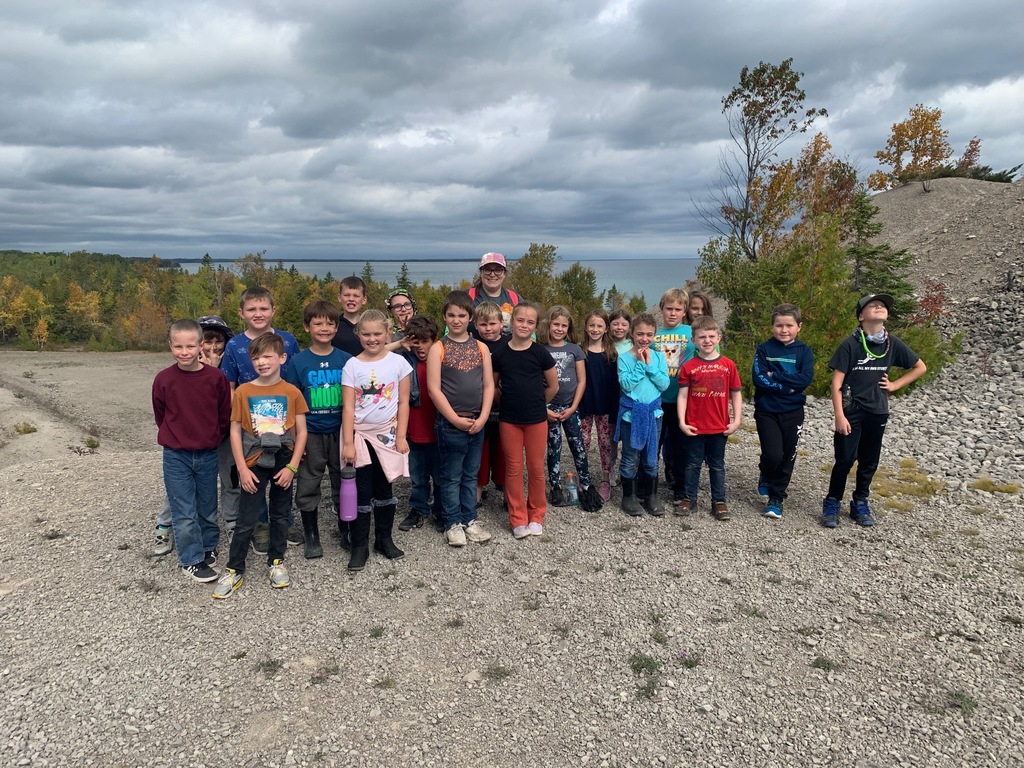 The 7th grade art class has been busy thus far!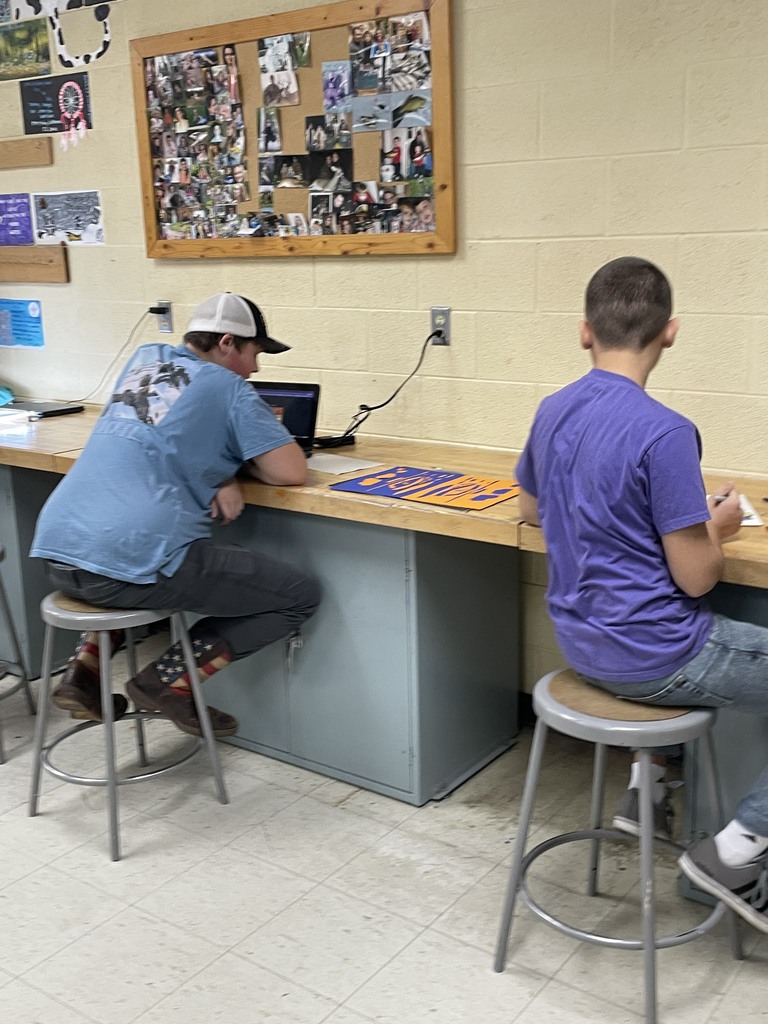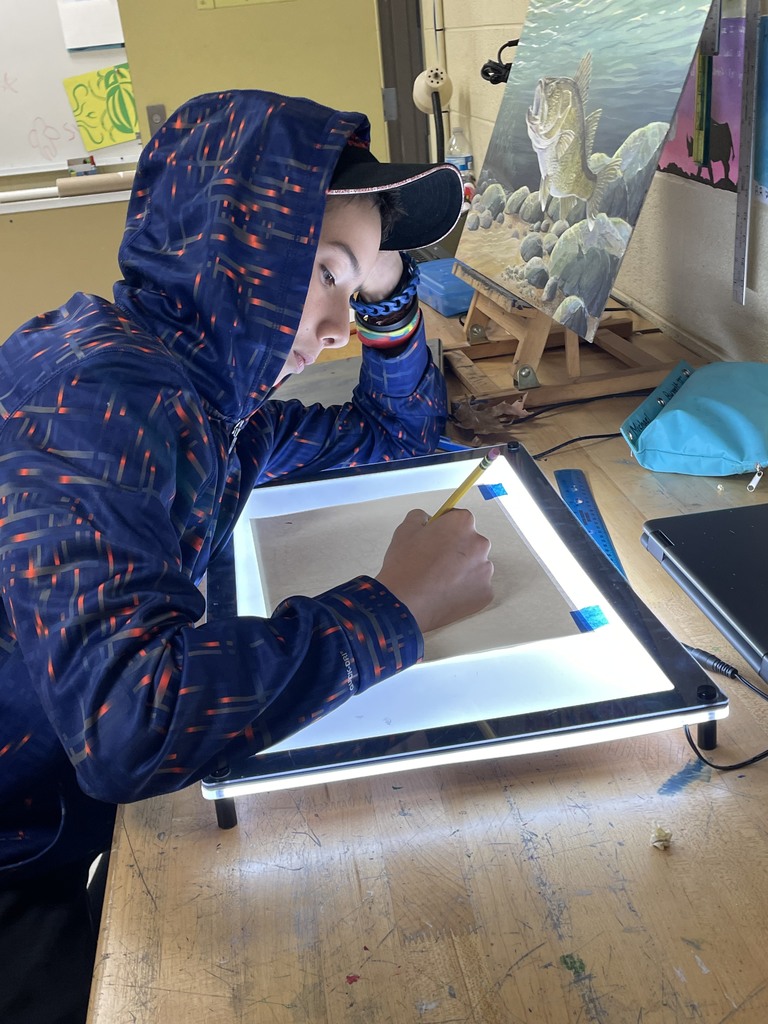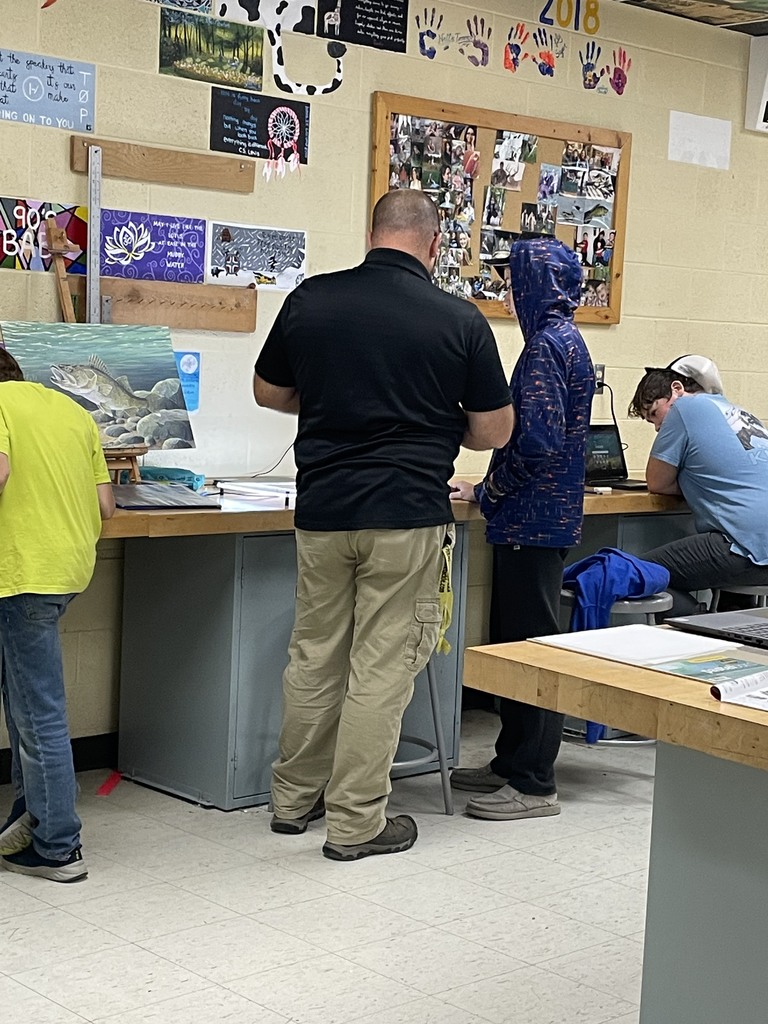 We are pleased to introduce two new items to our Alcona Tiger Den! The new Alcona Retro Hoodie and Alcona Street Jogger. Pair them together for the perfect comfy day! Find them both at
www.alconatigerden.com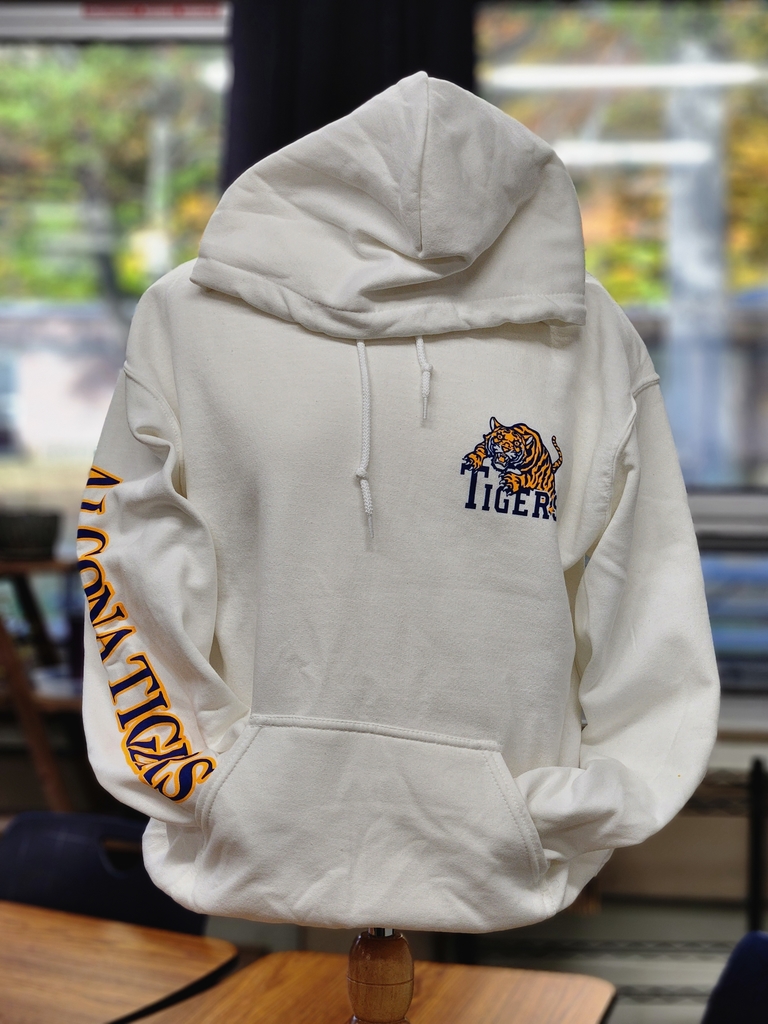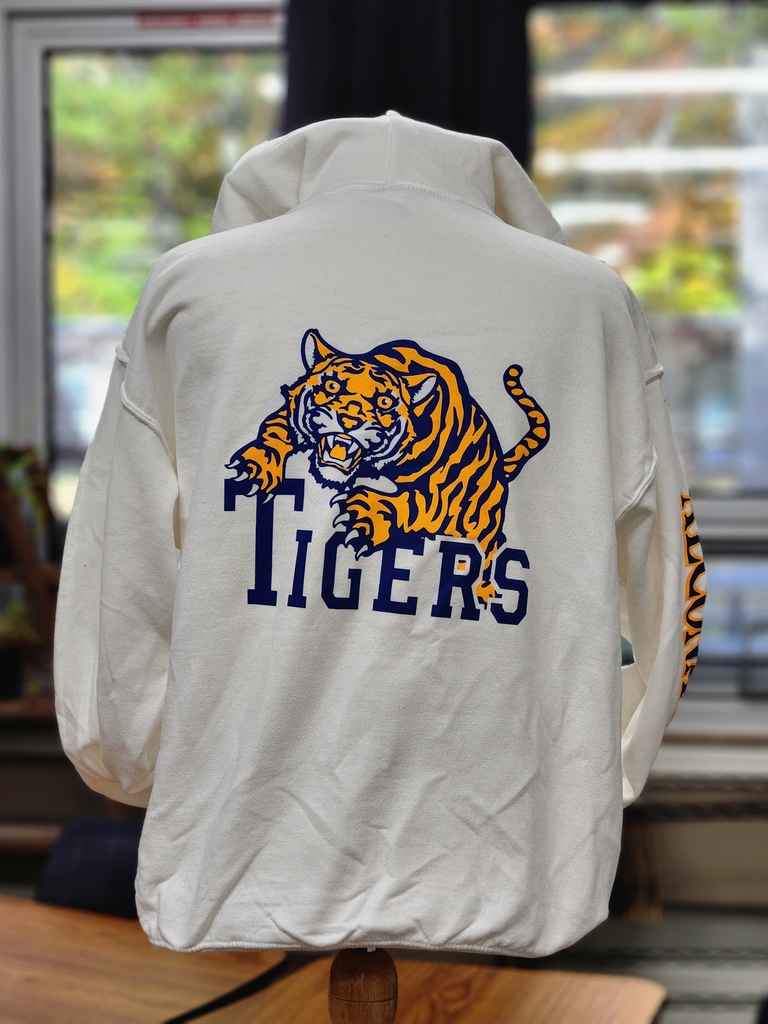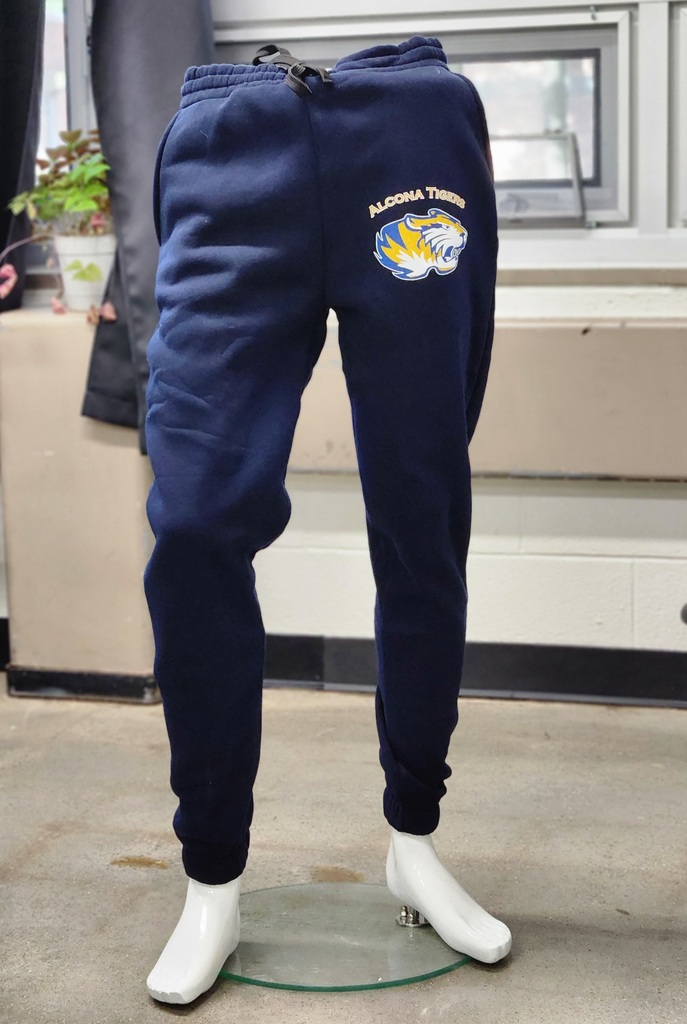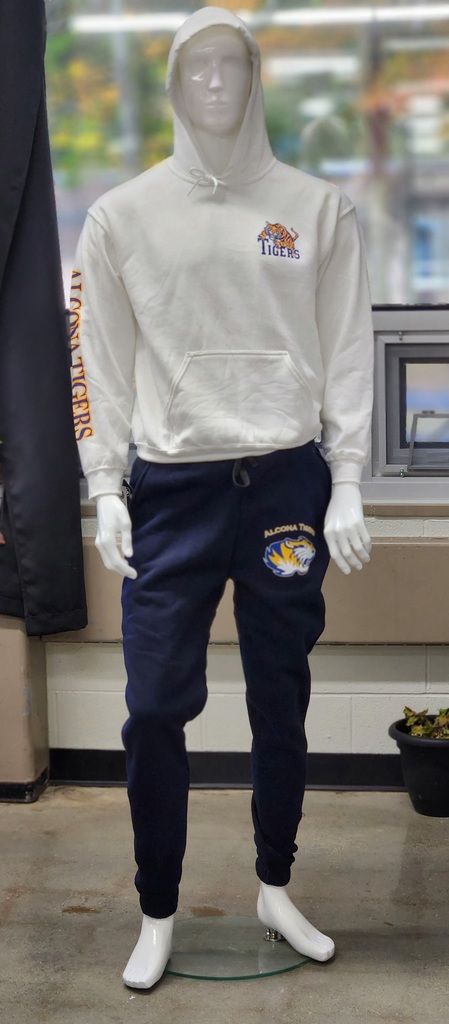 Bus heading to Mackinac Island! Its going to be a cold but awesome day! Soccer game at 2:00; Volleyball game at 4:00; while cross country runs the island perimeter! Have fun TIGERS!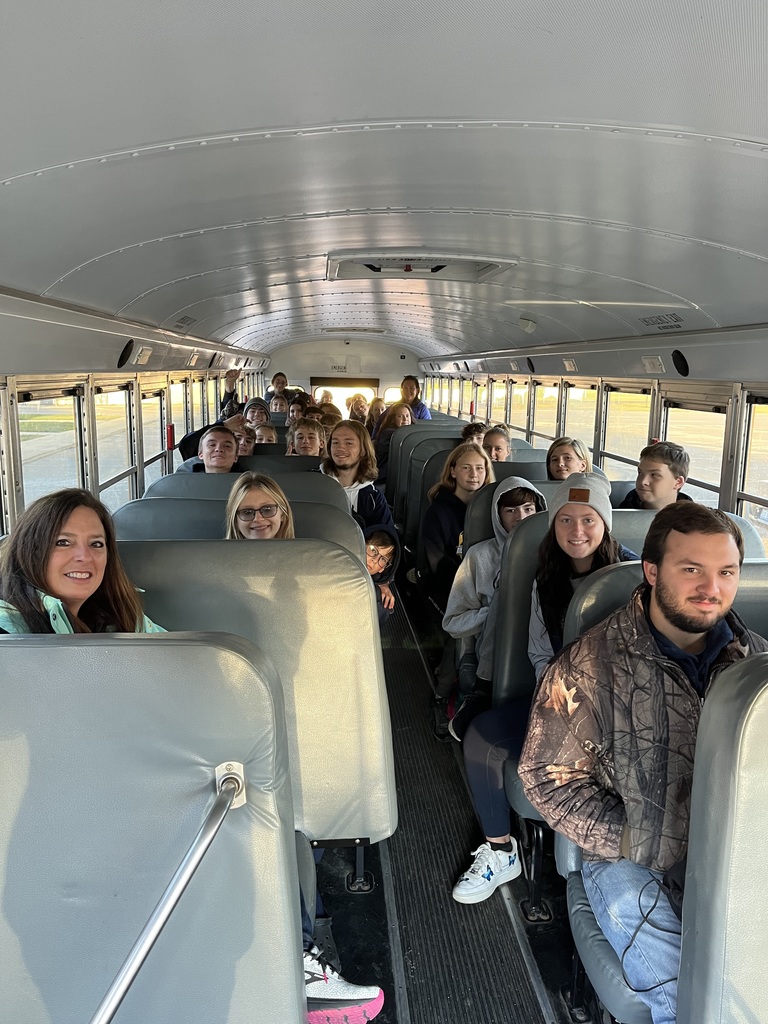 Middle School Girls are shifting from volleyball to basketball! Soccer Districts are this week! Good luck Team! #GoTigers!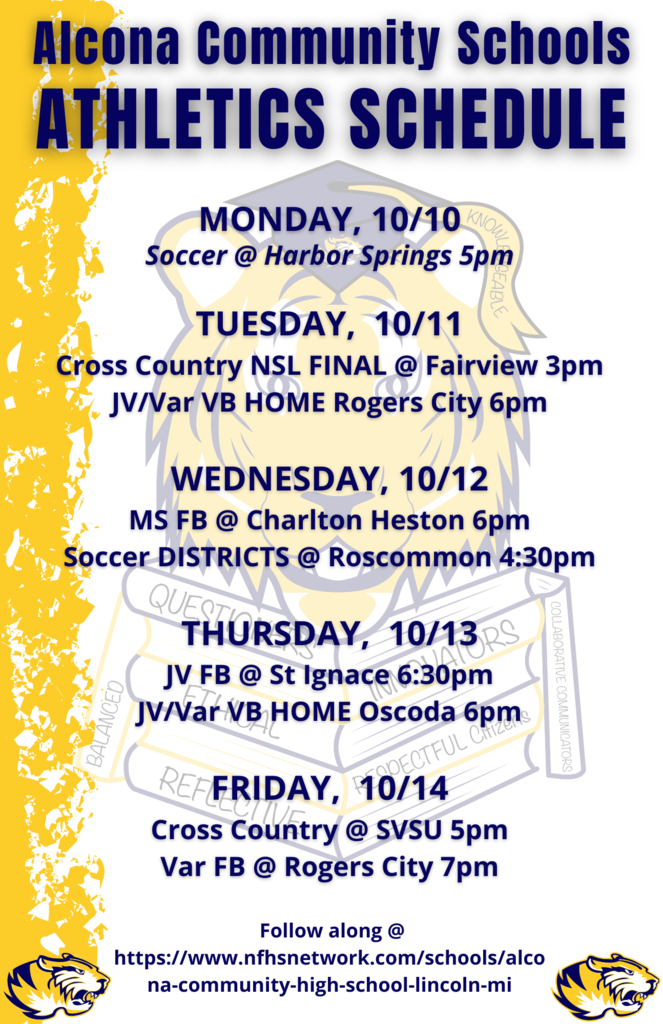 Alcona Middle Schools Girls Basketball will start practice on Monday October 10th from 3:15-5:00pm in the old gym. Please be sure to bring basketball shoes, practice clothing, and a water bottle. You must have a completed sports physical form turned into the high school office before you can practice! Any questions can be forwarded to Joy Bullis, Rachel Somers, or Elizabeth Thomson. If there are students planning to play that have not signed up find the signup form in your school email and do that as soon as possible. Go Tigers!!
Save the date! The AJHS is hosting a Halloween dance for middle school students on October 28th! #AlconaSchools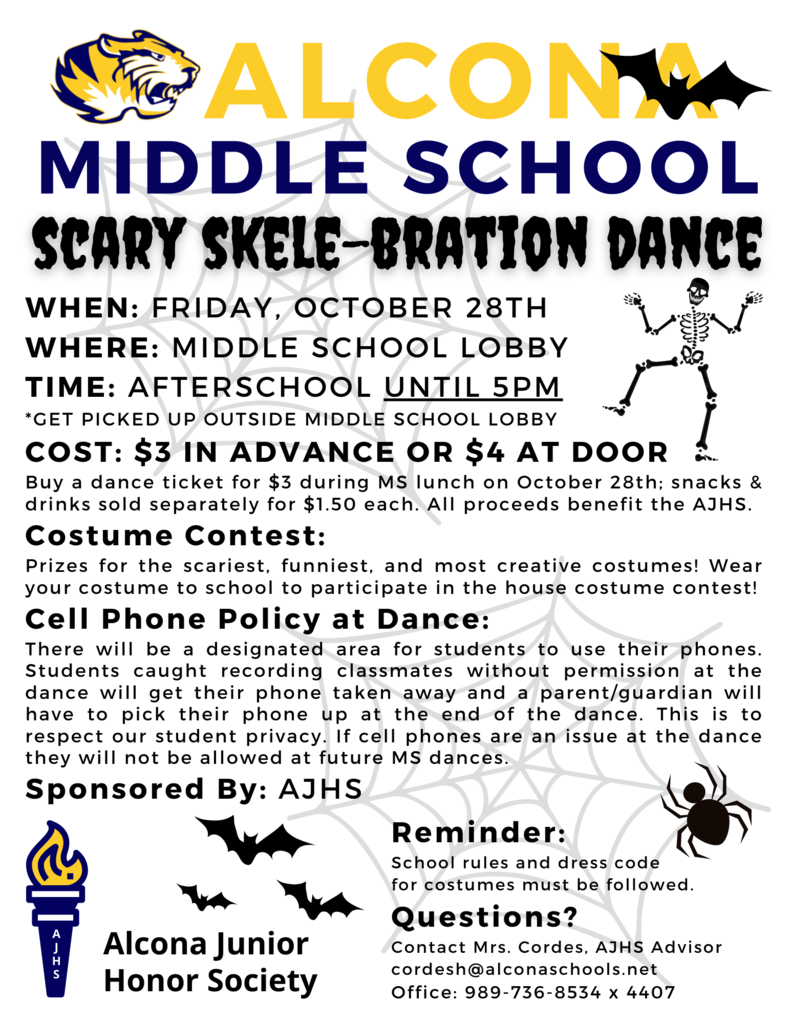 The JV and Varsity Volleyball teams traveled to AuGres tonight to compete in a Tri with Tawas. The JV squad defeated Tawas in 3 sets and AuGres in 2. The Varsity battled the Braves, but fell short, 19-25 and 23-25. They defeated AuGres 25-13 and 25-14. Go Tigers!!!
The Alcona Cross Country Team placed second in the league tonight. Cole and Carter Upper ended first and second overall. Alex Smith, Dawson Rigby and Cole Upper all set a personal record. Carter Upper set his season best and both Zygmund Villalobos and Darren Boyat performed well helping the team move up from last week. Thanks for everyone who came to support our team.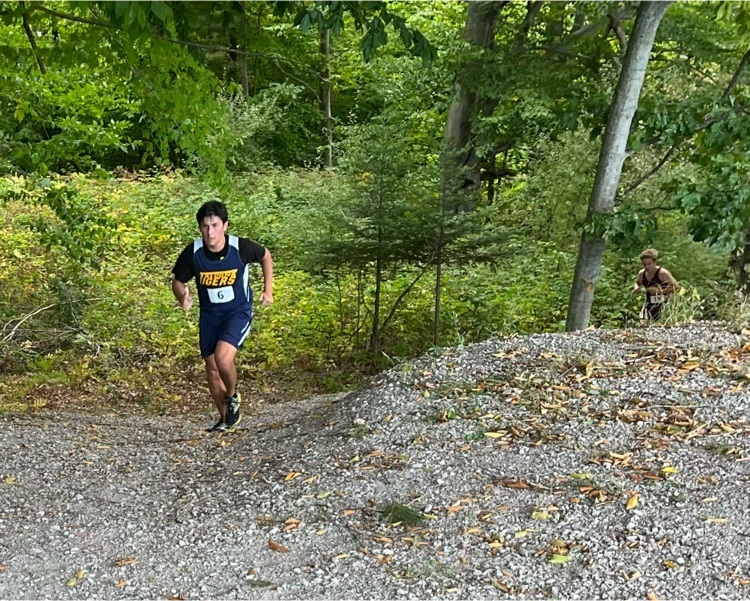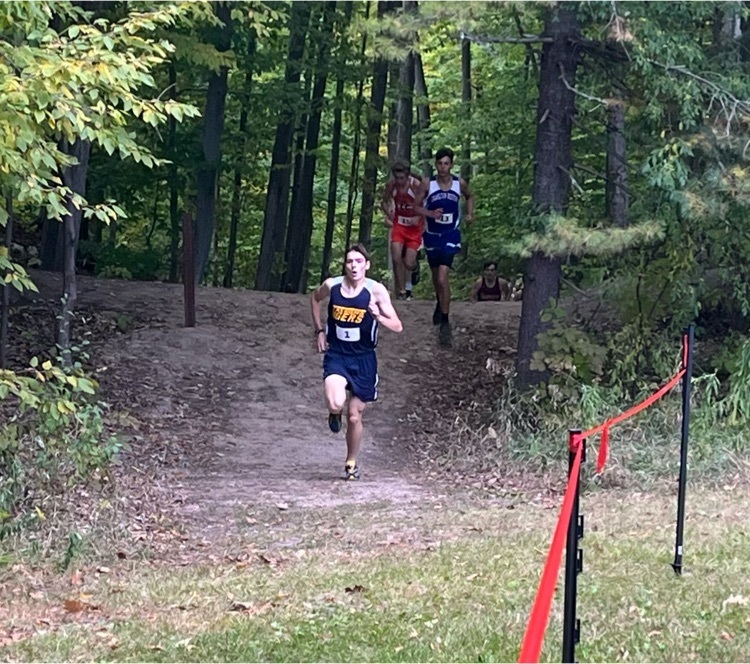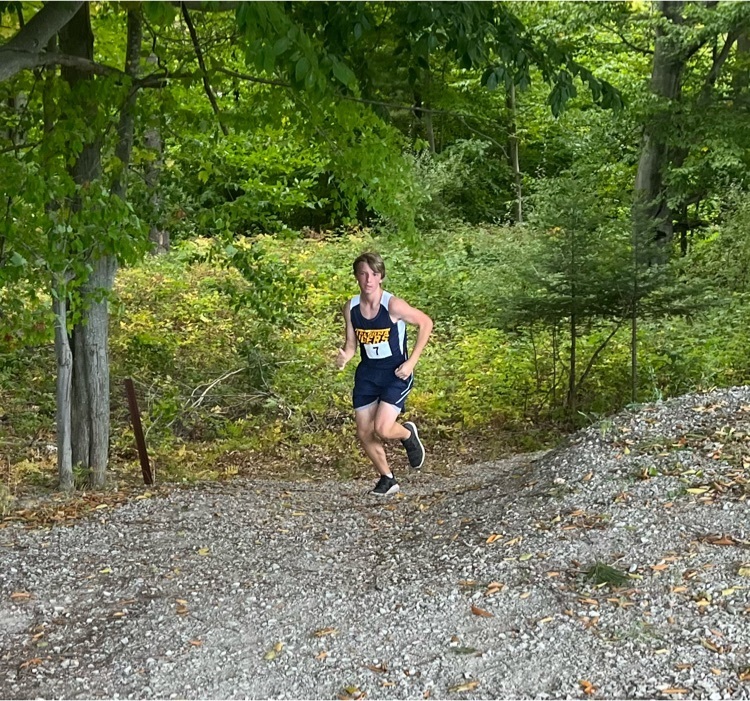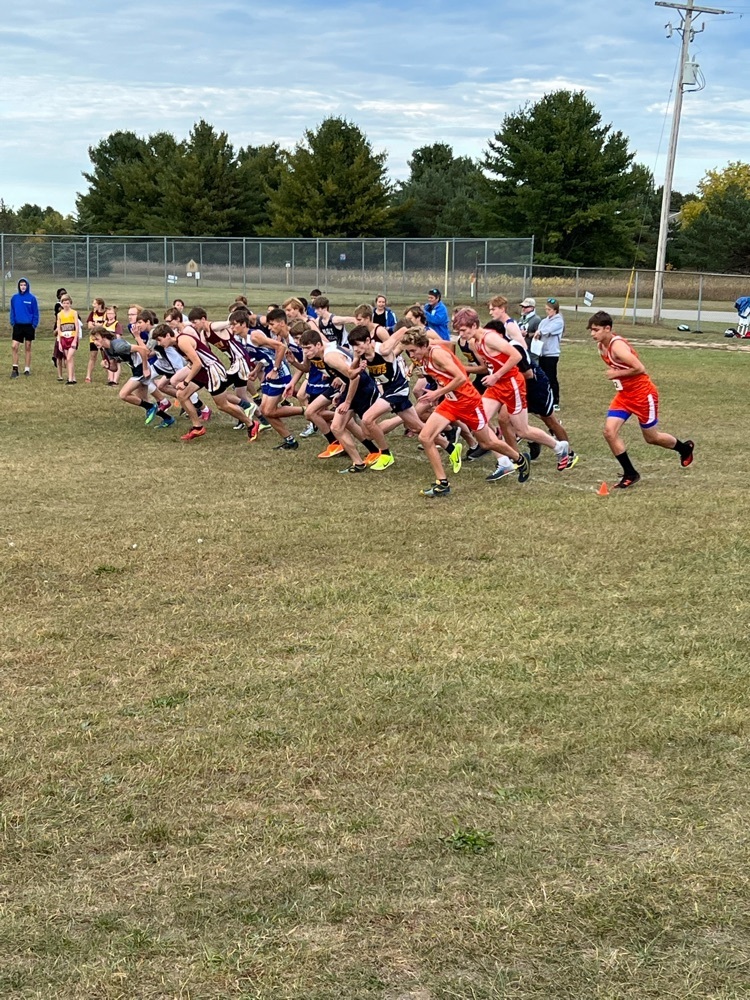 We will be hosting our first League Cross Country Meet Tuesday, October 4th, at 5:00 pm. The team would love to have your support. Hope to see you there.
Our Agriscience and FFA Program received equipment funding to purchase a new evaporator. Therefore, we are taking bids for the sale of our fully operational 5' x 12' fuel oil fired maple syrup evaporator used for our Agriscience and FFA Program. For more information, pictures, and to see the complete bid sheet visit: bit.ly/3L4Hx1v All bids are due Friday, October 14, 2022.
Shout out to the Alcona Junior Honor Society for kicking off recycling in the middle and high school last month. Every Monday 7th and 8th grade AJHS members volunteer their time to recycle paper, cardboard, plastics, cans, and more. #AlconaSchools #AJHS #Reduce #Reuse #Recycle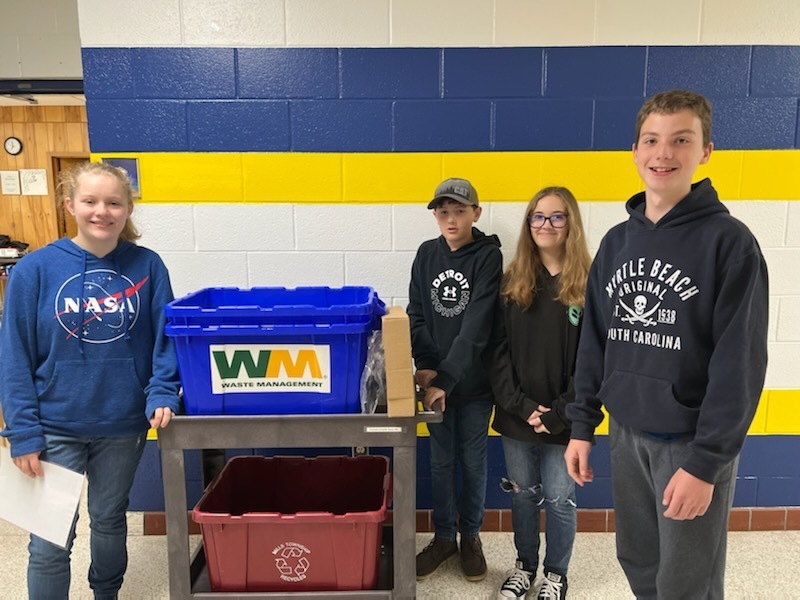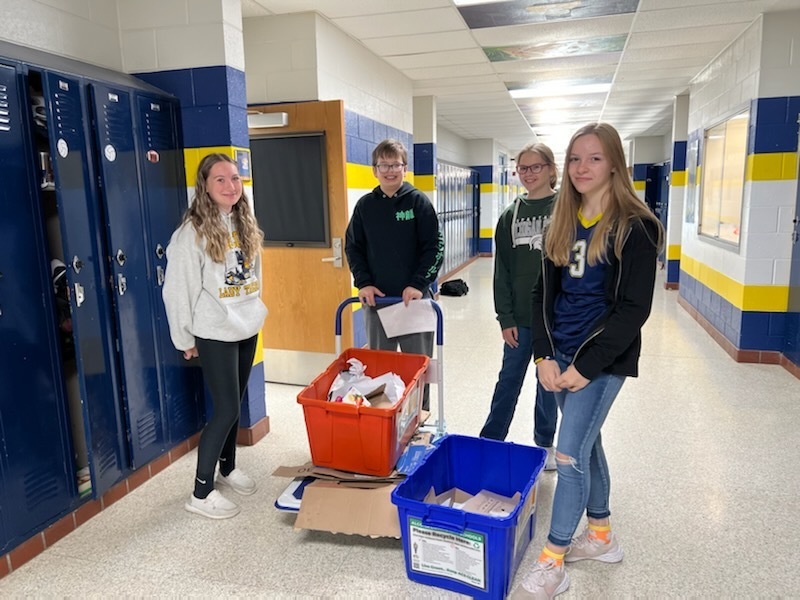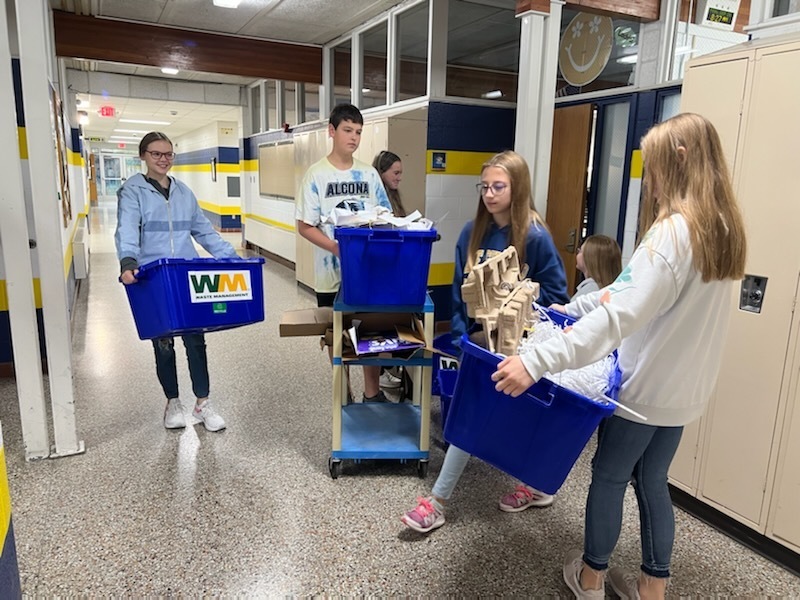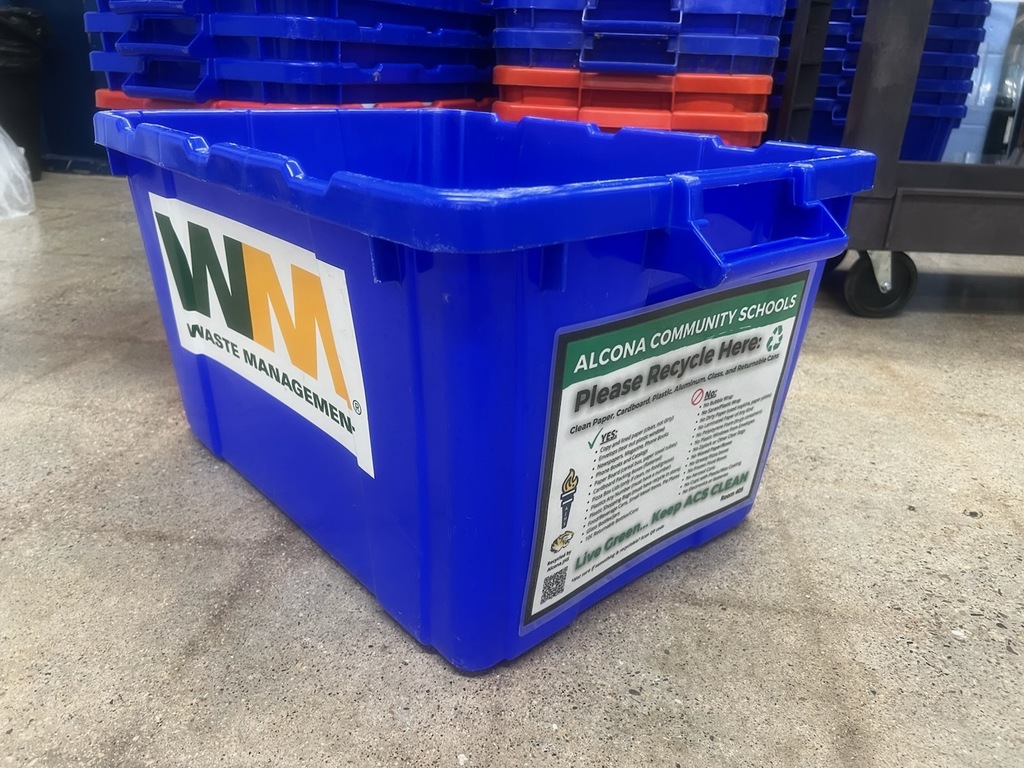 Happy October already! Please feel free to use the attached link to share photos with the yearbook class! This link puts the photos into our yearbook software folders. We would love to have more and more photos! Please share them with us!
https://plicbooks.com/go/FHNKDL

Boys Soccer, Monday October 3, CANCELLED
Last week Early College and Dual Enrolled students in the Introduction to Concrete Technology (CON 110) course were able to tour the World Center for Concrete Technology at ACC! The Concrete Tech program at ACC prepares students for management, quality control, inspection, and more. Taking this introductory college course while in high school helps students decide if that program is right for them. Did you know through Early College students could earn up to an Associates Degree for FREE? Contact us to learn more about Early College and Dual Enrollment opportunities. #AlconaSchools #TigerPride #FieldTrip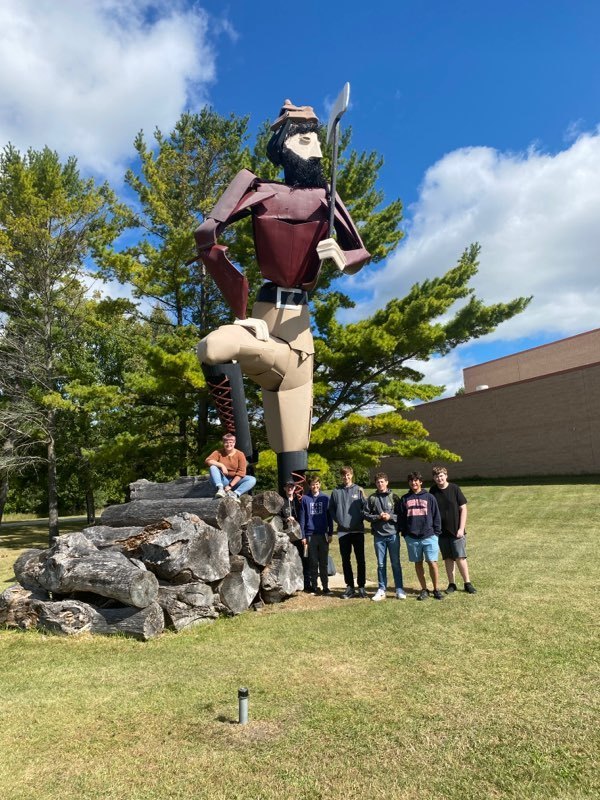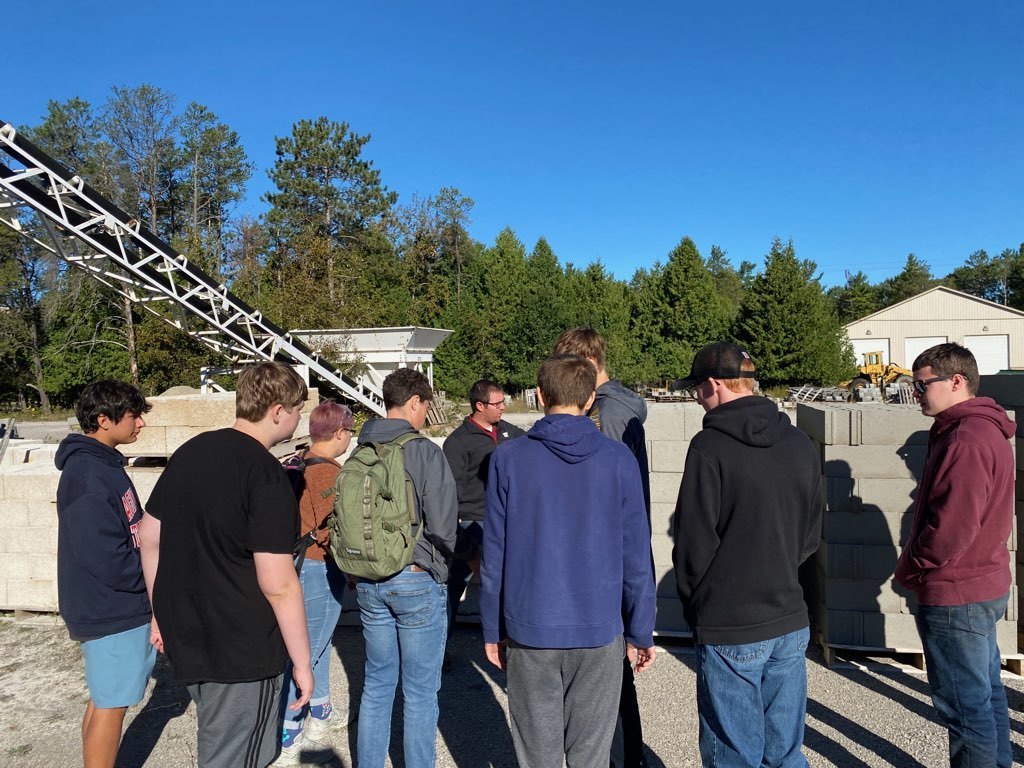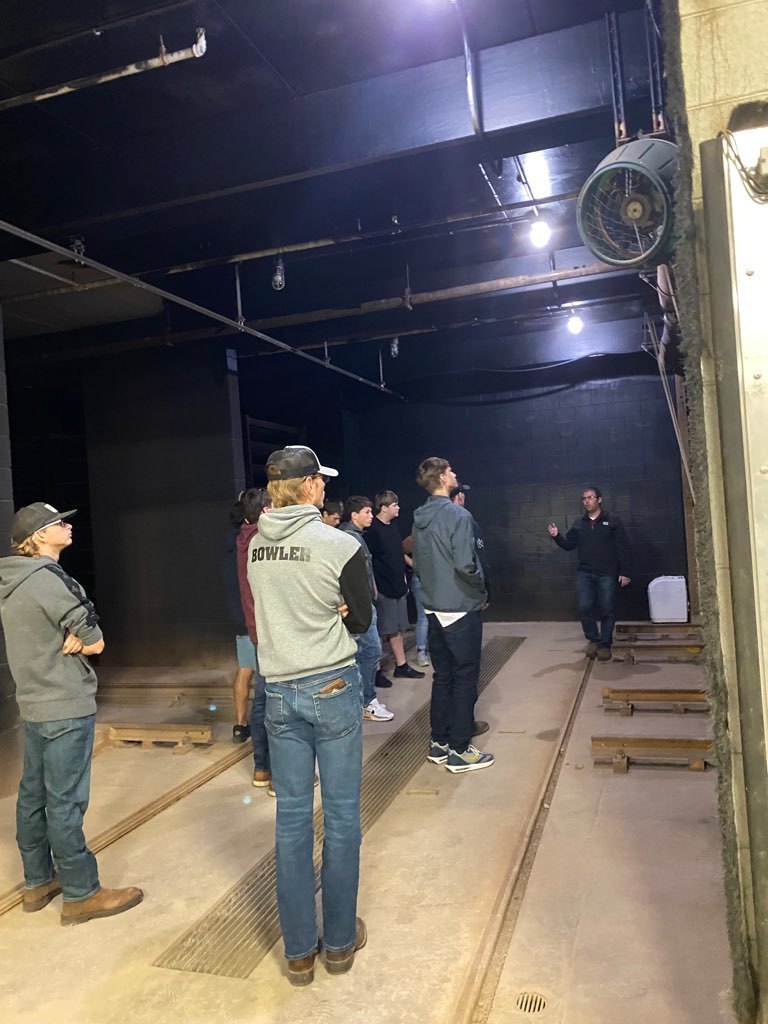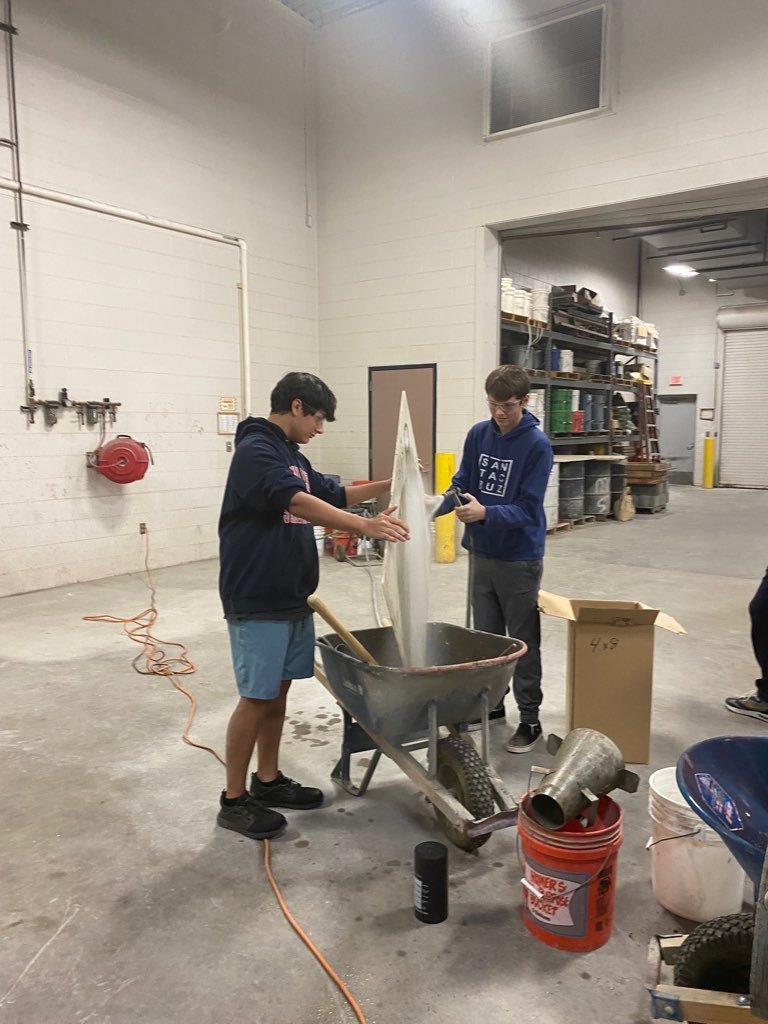 Congratulations to Soccer Goalie, Dawson Rigby, for his record breaking game with 42 SAVES!!! The previous record was held by Connor McCoy with 35 saves. #GoTigers!

LOTS of home events next week! Come support Soccer, Cross Country, MS Volleyball AND Varsity Football on their last HOME games of this season! #GoTigers