Marching Band starts at 8:30 am in the band room!
Marching Band camp starts Monday, Aug. 12 for all 8th-12th grade band students and students interested in color guard! Lunch will be provided! Again, this is a required camp for students that are signed up for band. Please bring your information form if not already done online.

In Michigan, there are approximately 13,000 children in foster care. Right here in the Alcona/Iosco area we have over 90 kids in foster care and only 27 foster homes to care for these children. Foster Care identifies and places children in safe homes when they cannot remain with their families because of safety concerns. Foster families provide these children with the consistency and support they need to grow. What it Takes to be a Foster Parent? Foster children need caring individuals who can provide a safe and nurturing home. The primary goal during foster care is to reunite the child with his or her parents. This can take some time - we need caring adults who are willing to provide stability and safety for children in their care. For more information go to
www.michigan.gov/hopeforahome
or call 1-855-MICHKIDS.
Please see suggested High School supply list.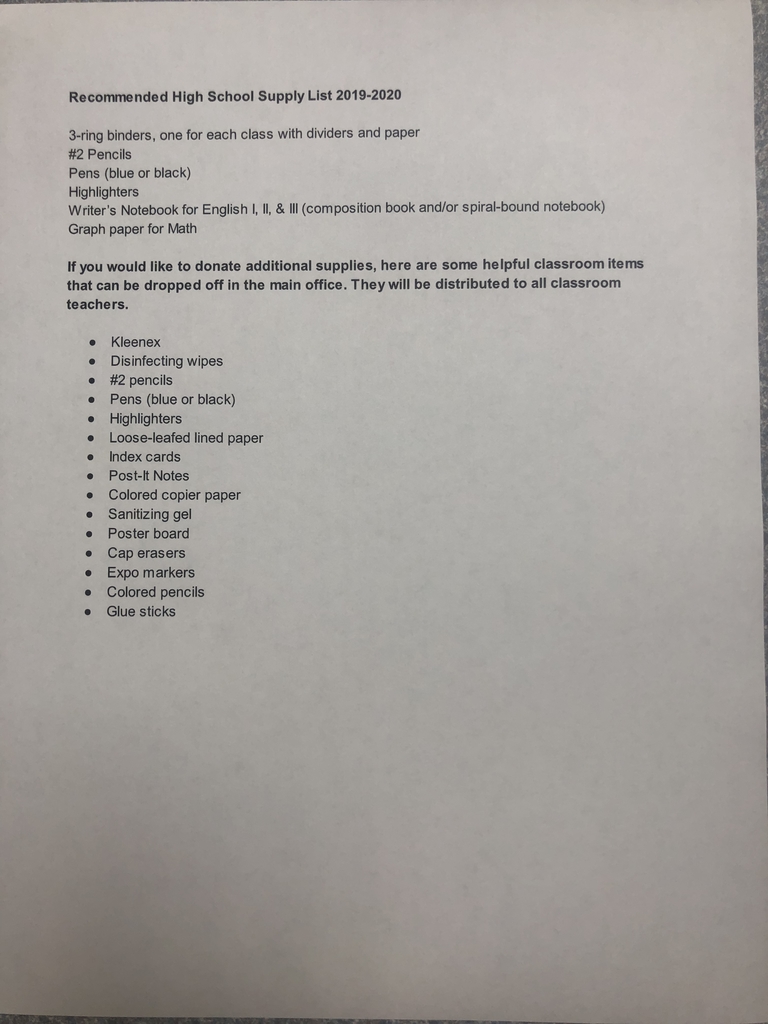 Please see the 6th, 7th and 8th grade supply lists.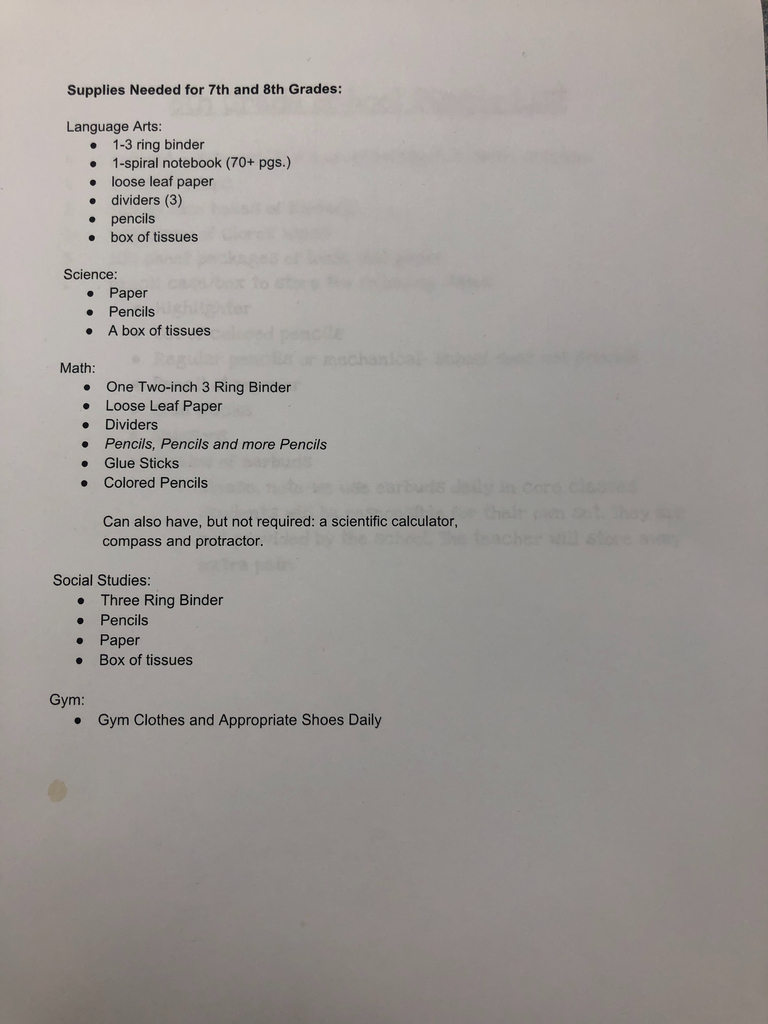 Tiger Band Workshop starts today! Flute: 9 am - Clarinet: 10 am - Saxophone: 11 am - Trumpet/Horn: 12:15 pm - Trombone/Baritone: 1:15 pm
If your child will be in 8th-12th grade band this year, please check your email for a google form that needs to be filled out prior to our required marching band camp August 12th-16th. Forms will also be sent in the mail if you would prefer a physical copy.

We are making steady progress on our elementary roofing project! Thank you to the community for your support of the sinking fund that help fund this important project!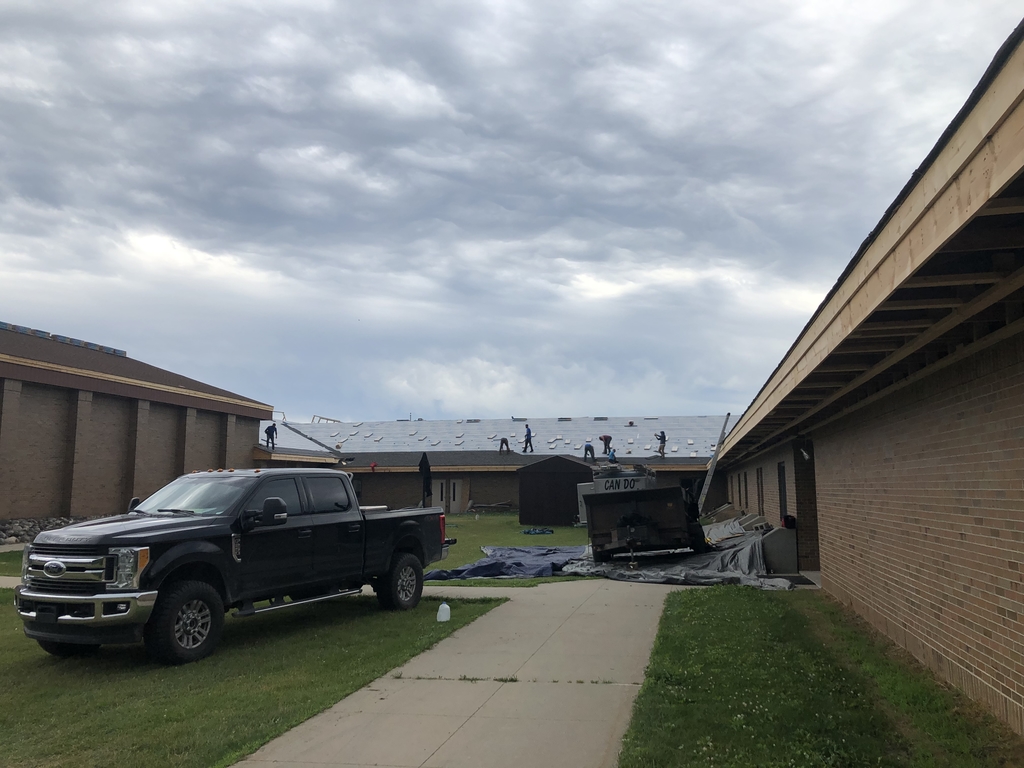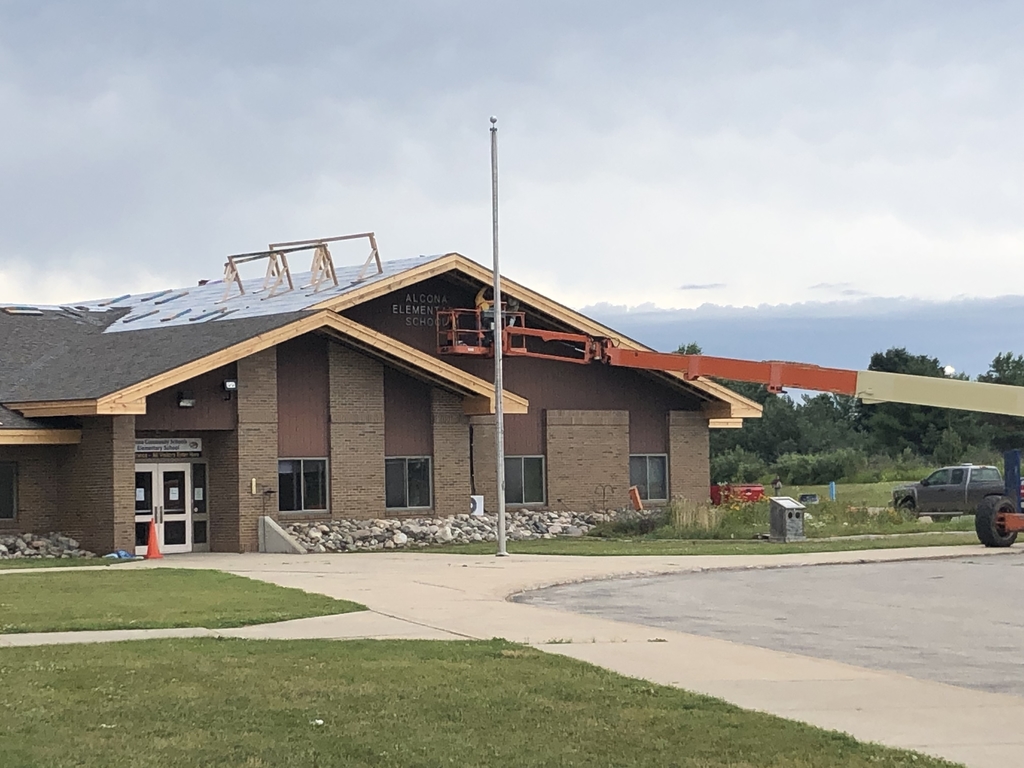 Please watch the video below to see our new school app. It can be found on android and iOS by searching for Alcona Community Schools or by going to
www.alconaschools.net
and clicking on the desired platform at the bottom of the page.
https://youtu.be/-YJv1j-S3fM
Middle/High School Orientation - August 14th from 2-6 in the cafeteria. Students will be able to pick up their Chromebook, pay fees (cash or check), review and make changes to schedules, and fill out any necessary forms.

The physics classes had a guest from Harvard come in last week to introduce the students to quantum physics. Elizabeth Himwich taught the students for a week about advanced physics topics and Peter Mapes took interested students on a flight at the airforce base. The students learned how to take off and land the plane as well as simulated zero gravity and 2G. This allowed the students to experience the science that they learned about in the classroom.